What: British Fashion Council ethical fashion initiative, featuring over 20 eco-emerging designers.
Thoughts: Treated to a champagne brunch at the Estethica showroom, we sipped bubbles as we marvelled at up-and-coming ethical designers' collections. Estethica is now in its 10th season and is all about promoting eco-sustainability and supporting those designers who have admirably chosen to go down a greener path.
The crowd was a-buzz with excitement of discovery and innovation. While fruit skewers and bloody marys were polished off, we chose our favourites out of more than 20 featured designers for the AW11 Estethica collective, which were splayed across two floors of Somerset House's Embankment Galleries.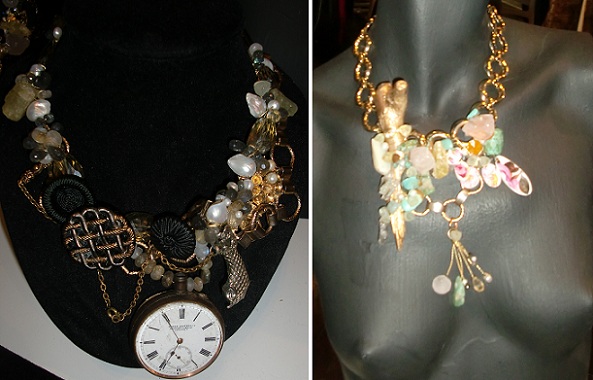 A treasure trove of jewels is what first caught our eye at the Little Glass Clementine stall. Bird skulls, bath plugs, pocket watches, and love notes were all emblazoned in gem stones, broken china and gold antiques – all recycled, all artful, and all quirkily chic. Selfridges have even advocated Clementine as one of the UK's top 20 up and coming designers of the year – a definite one to watch.
Next we stumbled across Goodone, an independent fashion label that uses recycled fabrics for its collections and asserts itself as being reflective of contemporary London. The garments were uber modern with panelling an outstanding feature in body-con dresses and cropped cashmere jumpers. A mustard and sunflower tonal knitted shift dress and a blanket coat in cream wool were both noticeably striking, as was the use of on-trend block colouring in vivid red or subtle mauve. The label aims to prove that sustainability and high-end luxury are not mutually exclusive and are on track in terms of eclectic wearability and lavishness to boot.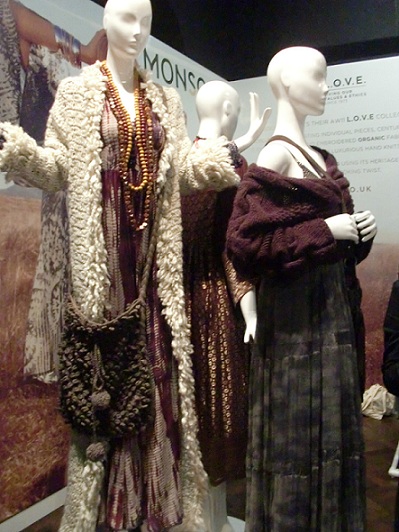 There were so many astounding pieces to ogle over and designers to talk to – overall it was a remarkable event for cutting edge designers committed to working eco sustainably.