Last Updated on 23rd February 2011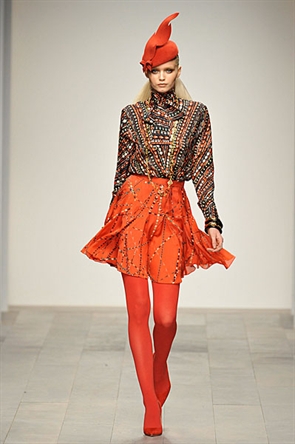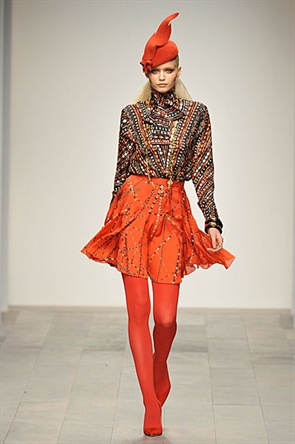 Who: Issa London
What: All things animalistic and tangarine separates.
Thoughts: Undeniably well crafted, Issa's autumn/winter collection is decidedly Seventies-inspired.
With stunning peacock print maxi dresses and others with a retro coloured chain print, daring splashes of vivid colour – aqua and tangerine, in particular, appearing on fluid floor-length dresses and a princess coat – made a striking statement on the runway.
Signature draping, pencil skirts, leather gloves and even a Robin Hood-inspired cap with a structured feather-shaped adornment that became a dominant accessory throughout the collection added a chic and utterly feminine edge.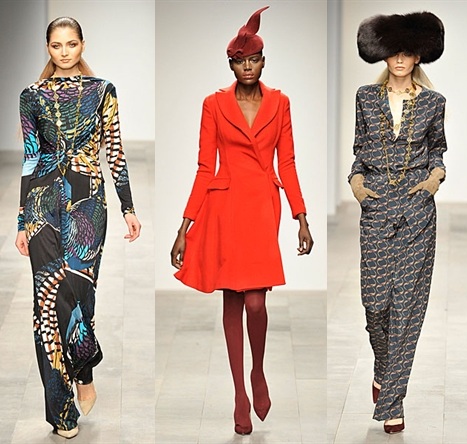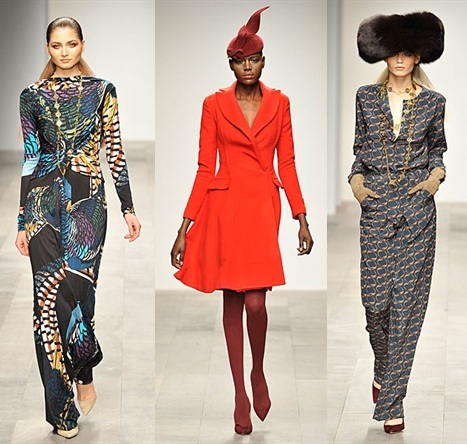 Capturing the true spirit of season-appropriate Seventies glam – helped by guest appearances from Yasmin Le Bon in a curve-hugging silk pencil skirt and Andrea Dellal in a statement tomato dress – we're particularly fond of the warm cranberry and leafy green colour palette and bold Brazilian brights Daniella Helayel's offering for autumn.
Though it's not among our favourites, it's a strong collection from Issa nonetheless – but we know what you're all wondering, and no, she didn't turn up.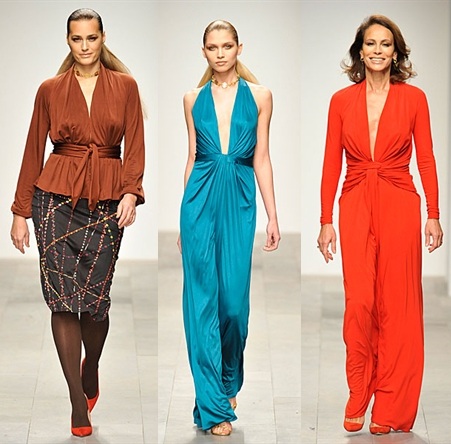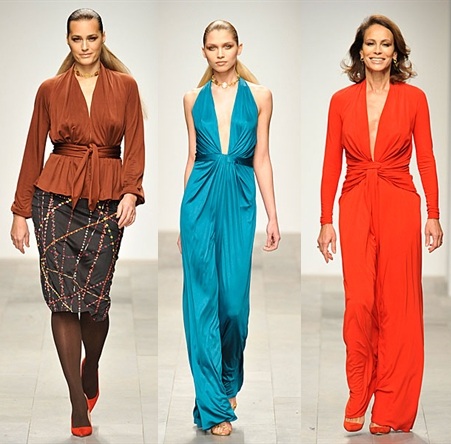 [Images]