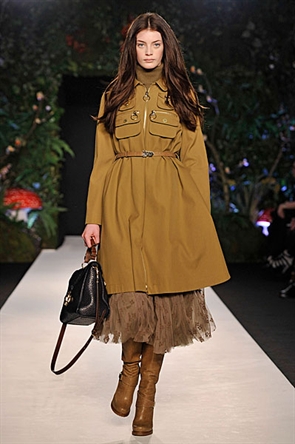 Who: Mulberry
What: Quintessentially English countryside meets grown-up glamour with signature Mulberry quirk sprinkled amidst a friendly forest of woodland creatures.
Thoughts: If you go down to the woods today you're sure of a nice surprise. Much like it's pre-fall collection, Mulberry's offering for autumn/winter 2011 is a woodland-inspired wonderland, full of fantastical furry creatures and clothes to match.
Opening with An English Country Garden and a reading from Road Dahl's Fantastic Mr Fox, Mulberry transformed Claridges' Ballroom once again into a magical wild wonderland, this time smothered in pretty moss foliage, birds on branches, furry animals and overhead tweeting.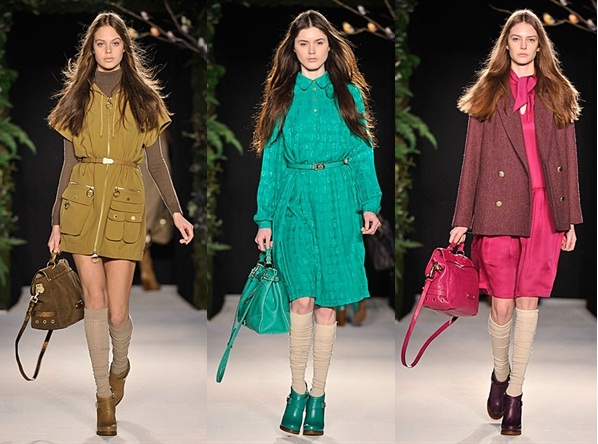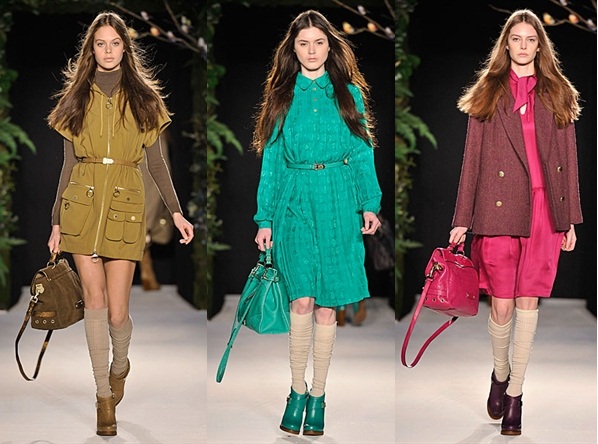 A rich colour palette of new-season neutrals and autumnal earthy shades – try fox brown, conker, dark heather, red onion and winter white – are accented with intense pops of colour – cabbage, hedgehog bronze, foxglove pink and lavender – for an eccentric walk on the wild side next autumn.
Longer lengths and sumptuous textures see oversized coats layered with delicate silk dresses and chunky knit cardigans flung over full-lengths – the Mulberry girl may have gone a little glam next season, but she's prim, proper and patriotic, too.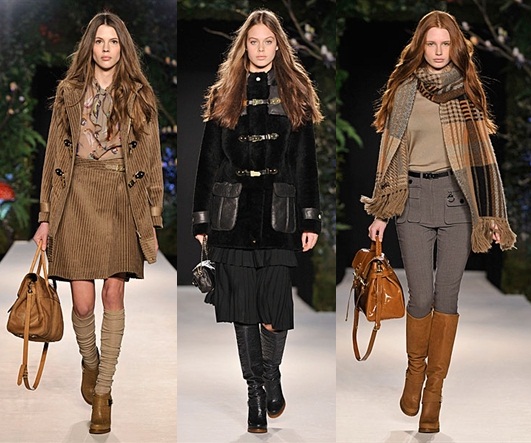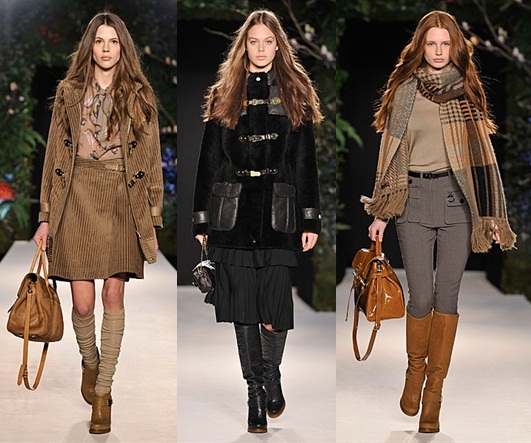 Coats are cosy and practical – quilted macs, trench coats, boyfriend jackets, nostalgic duffles and oversized poacher jackets – whilst knits are super soft and super sized, seeing signature checked scarves in sumptuous angora casually wrapped around necks for a simple but striking statement.
Dresses are designed for statement, with strong, structured shapes or soft ethereal floor-sweepers with delicously delicate details. Some come cool – a bronze lurex maxi or a phesant green Sixties mid-length – and some come classic – a romantic full pleated shirt dress, but all are effortlessly contemporary.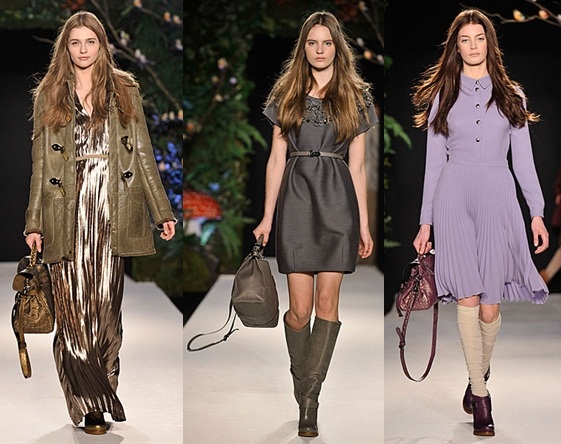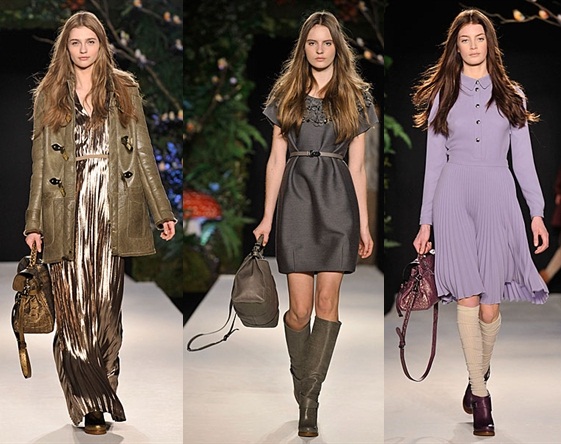 Onto the bags, the Bayswater's been given poacher-style straps and stud closures to form the Heritage Bayswater satchel. Fox locks have been added to the Alexa (look out for fox face rivets instead of traditional screws) who, by the way, has a sister, the Buckle Bag, which takes Alexa's style and shape but features statement gold hardware. Tillie's been given a quilted update, and two new families, Taylor and Carter, see the Mulberry girl grow up with easy sophisticated shapes.
Suffice to say it's our favourite show of the season so far.
[Images]