Last Updated on 24th February 2011
What: Signature painterly-prints, floor-length gowns and sophisticated separates
Thoughts: Erdem's painterly prints are his signature playing card, but for autumn/winter 2011, he's taken his trademark literally, looking to Monet as inspiration for watercolour washes.
In deep jewel tones of varying blues, blacks, oranges and reds, Erdem mixes delicate, digitalised floral prints with paint splashes for seizure-like effect next season, showing that though his girl's pretty, she's sophisticated and, perhaps, a little erratic.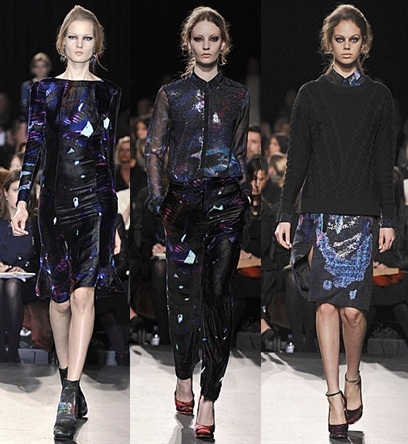 Elegant pencil dresses cut to fit and flatter come sleek in printed black or plum, signature floor-length gowns glide in multi-coloured silk and slim sheer shirts are buttoned to the top with sharp collars – but, save for a dress here and an overlay there, the London designer's left lace alone this season in favour of a richer texture: velvet.
Worked across long-sleeved flare skirt dresses, black splattered trousers and selected shapes in patterns for a 3D effect, the fabric adds a new depth to Erdem's sexy, sophisticated collection for autumn, whilst jewel embellishments and sheen finishes give a glam polish.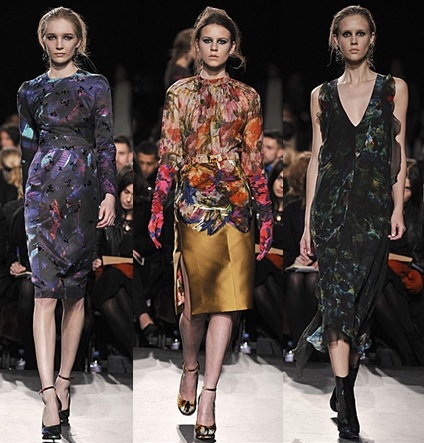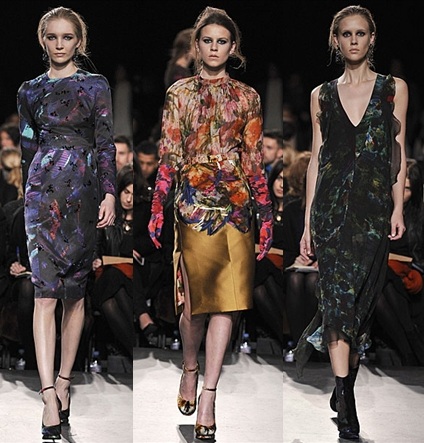 We may have seen some of it before, but fans will love his latest offering – and we, for one, seriously dig his darker, edgier prints.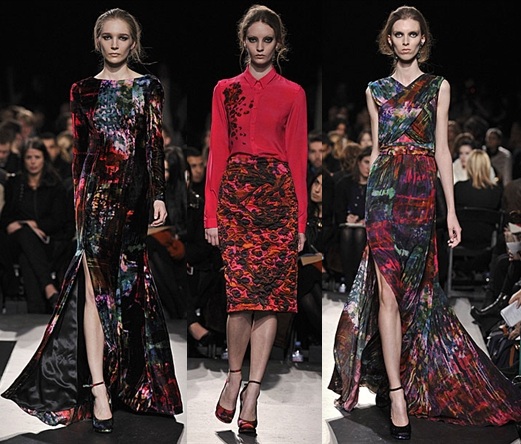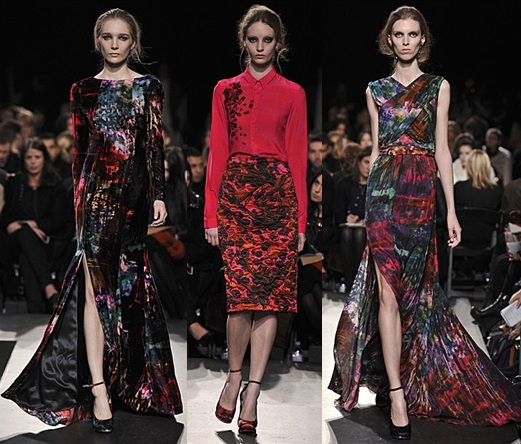 [Images]