Last Updated on 24th February 2011
What: A classic collection of chic Forties pencil dresses, made contemporary by vibrant tropical prints.
Thoughts: Beautifully tailored to complement the feminine form, straight Forties pencil dresses rule the runway at Jonathan Saunders next season, some simple sheaths, some with splits and some with shirt-like upper halves in block colours and print that trick the eye into thinking they're two pieces.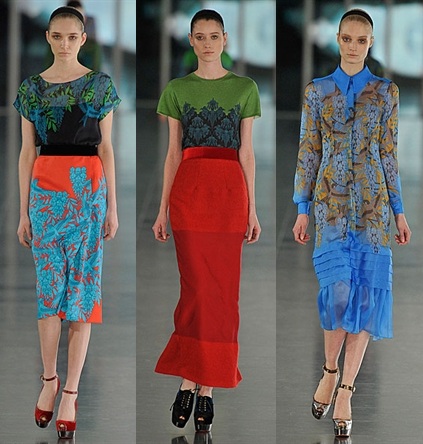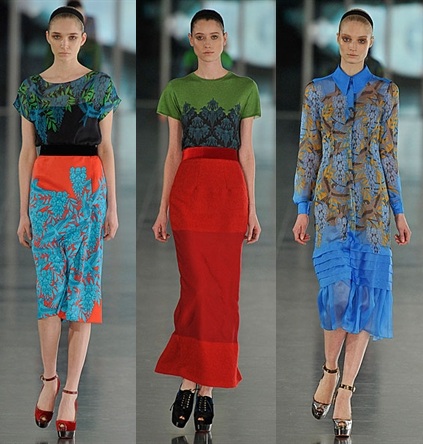 Setting them all apart is the mish-mash of dark autumnal tones – navys, blacks, forest greens and plums – against the larish multicoloured tropical prints that were cleverly used to create the illusion of division and separation
Retro but refined, Jonathan has created a collection perfectly fit for the contemporary lady next autumn – there's not a hemline above the knee in sight – but to sex it up he's added slits, plunging necklines seductive peep-toe platforms to complete this beautiful marriage of colour and print.