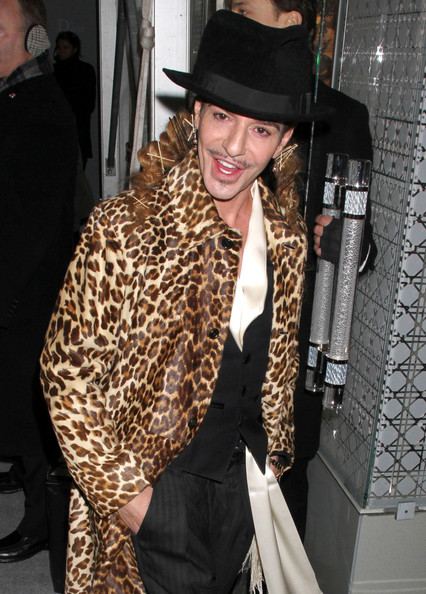 Who didn't see this one coming? After suspending the designer pending investigation into his anti-Semitic remarks, Christian Dior has officially announced it's cut all ties with John Galliano – and his denouncement is effective immediately.
The brief statement made by the house's president, Sidney Toledano, condemns the designer's statements for contradicting Dior's values, and confirms that the "odious behaviour" displayed by Galliano in yesterday's video was the final straw in his firing.
"I unequivocally condemn the statements made by John Galliano, which are in total contradiction to the longstanding core values of Christian Dior," Toledano said in his statement today, Vogue UK reports.
Galliano's dismissal is effective as of today, and the house will now under go proceedings to sack him officially. Dior's autumn/winter 2011 show at Paris Fashion Week on Friday, however, will go on as normal – without the designer.
And now, of course, the speculation mounts as to who will fill Galliano's incredible shoes…