Last Updated on 27th February 2011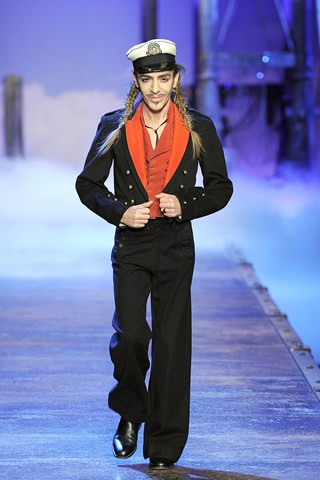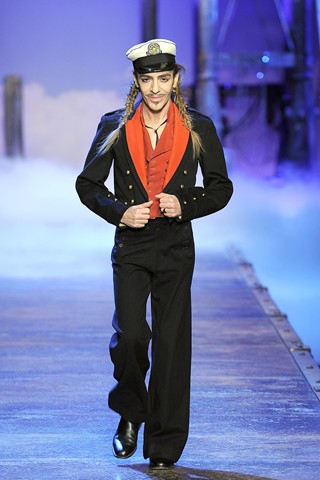 News just in: Christian Dior has confirmed that John Galliano has been suspended from his position with the fashion label pending further investigation into the designer's arrest for alleged assault.
"Dior affirms with the utmost conviction its policy of zero tolerance towards any anti-Semitic or racist words or behaviour," said Dior chief executive Sidney Toledano in a statement. "Pending the results of the inquiry, Christian Dior has suspended John Galliano from his responsibilities."
But judging by an eyewitness statement, it seems Galliano isn't entirely to blame for the allegations made against him.
"We had a table at La Perle and John Galliano sat next to us," an eyewitness told Vogue UK. "He spoke to a couple at a nearby table to say 'Cheers' and they insulted him. An argument started and the police came, so Galliano's bodyguard suggested that they should go to the police station to sort it out. He wasn't 'busted' aggressively by police, it was very quiet and peaceful. I definitely didn't hear him say anything anti-Semitic, or against any religion, it was all very calm."
Sources told AFP on Friday morning that the Christian Dior creative director was arrested in Paris last night for alleged assault and making anti-Semitic remarks towards another couple, landing him in jail for the night. He was later released and now awaits pending police investigation.
But until the full investigation gets underway, the police have released this statement: "For the moment we don't know what led him to address the couple."
We're very intrigued by all this, and forgive us, we can't help but wonder whether it's been a convenient cover up for Dior to oust Galliano from the house. We'll leave you to ponder over that while we await further updates…