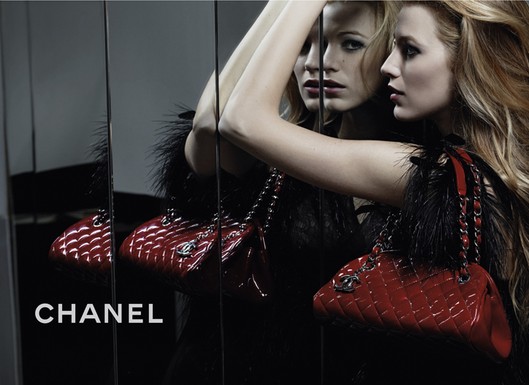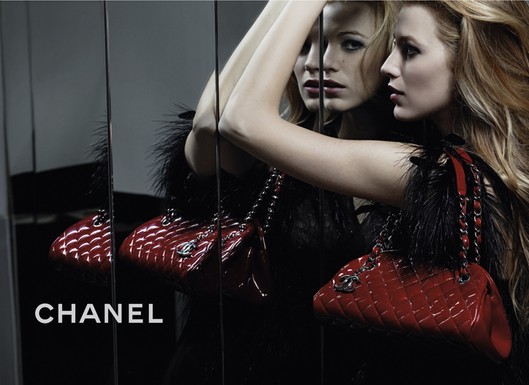 After what seems like months of waiting – in fact it's been just two – the first Blake Lively for Chanel Mademoiselle campaign has been released, and it's every bit as smokin' as we expected.
Fronting the luxury French label's new Mademoiselle handbag line – which doesn't look half bad itself – Blake was shot by Karl Lagerfeld for the first in the series of spring campaigns in which she stares seductively into a panelled mirror in a black feathered dress and a patent red quilted bag.
The ads are bowing in print mags and online this week and next, and will continue to roll out through until early June, WWD reports.
Meanwhile, Blake was in Paris on Saturday to attend Chanel's private dinner hosted by Karl in her honour – and it seems they make quite the pairing.
"I have such a respect for fashion and such an appreciation for it that if there are people like Karl Lagerfeld out there designing, who am I?" she asks. "I want to bow down to them and be a representative for them if they'll have me."
See below for more reasons to love Ms. Lively:
"When I have bad days, I just eat lots of chocolate ice cream and dance to the 'Lion King' soundtrack. It's really odd, but it's true."
See, she is one of us. She just happens to be better looking. And have a small fortune in the bank.