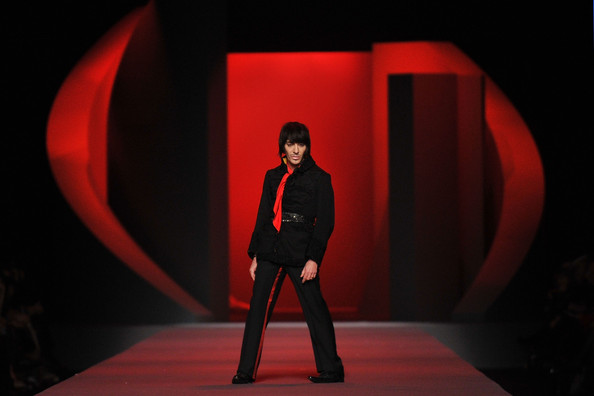 This week marks the beginning of Couture Week in Paris and some of the most eagerly anticipated shows of the year, so to make sure you keep on your haute toes, we've rounded up the biggest shows in easy-to-digest chunks.
See who opened the runways and what they sent down them below…
First of the fashion heavyweights to kick off the procession of fabulous frocks this week was John Galliano and his latest offerings for Christian Dior, but how would his couture creations compare to last year's extravagant tulip tulle masterpieces?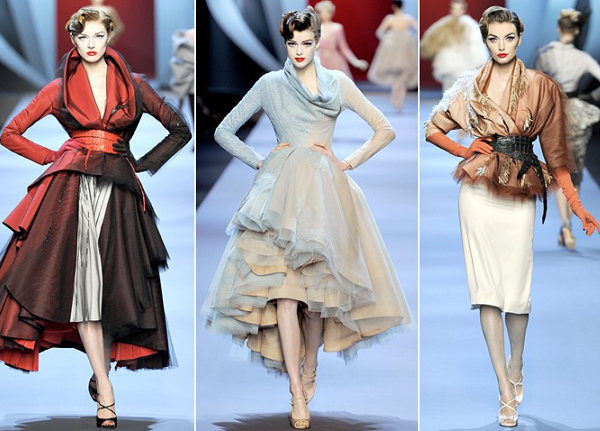 Well, with post-war curls, red water colour washes, long black and gold trains, shawl collared jackets, cinched-in waists, narrow pencil skirts, neat-fitting bodices, contrasting voluminous skirts and layering bustiers (all of which were whipped with bright red lippy and feathered headdresses, according to Vogue UK), we'd say pretty darn well.
There's just something about Galliano's womanly decadence in his couture pieces that's so utterly alluring.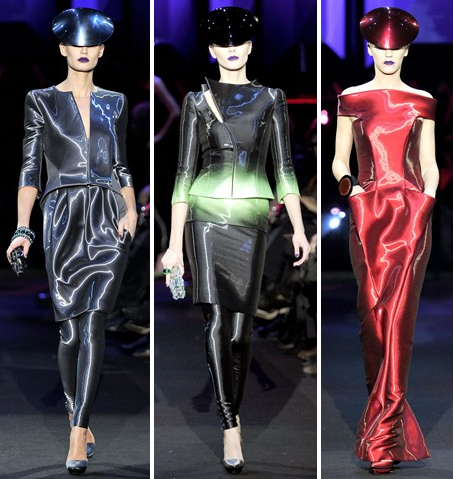 Next up was the equally coveted Giorgio Armani with his latest instalment of Prive pretties. With a selection of stiff laser-cut dresses, jutting trouser waists, rising bodices, skin tight two-tone leggings, futuristic metal hats, structured streamlined dresses, capped shoulder jackets and a back drop of oversized crystals, this was certainly as flamboyant as couture Armani gets – or, in the words of Vogue's Alexandra Shulman, "this was Giorgio Armani at his most architectural."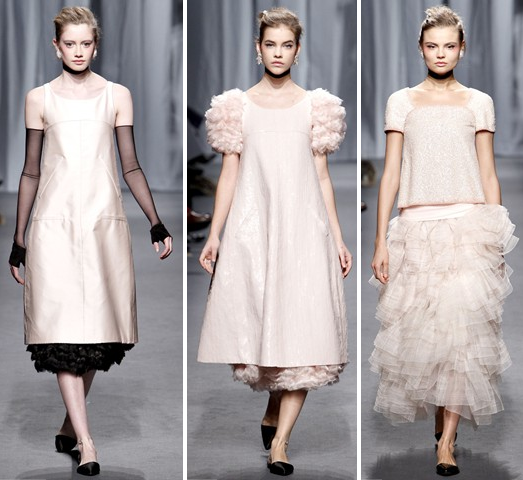 Last but not at least on yesterday's couture calendar was Karl Lagerfeld and his coveted Chanel Couture show, who wowed with tulle Grecian skirts, waist-less silhouettes, short sleeved evening dresses, icy pale blue, pink and lilac tones, traditional boucle suits, narrow-shouldered silhouettes and plenty of hair pulled back tightly in black ribbons. Naturally, the show was as beautiful as expected.
Stay tuned for part two of Paris Couture Week on Friday…
[Images: Vogue UK]