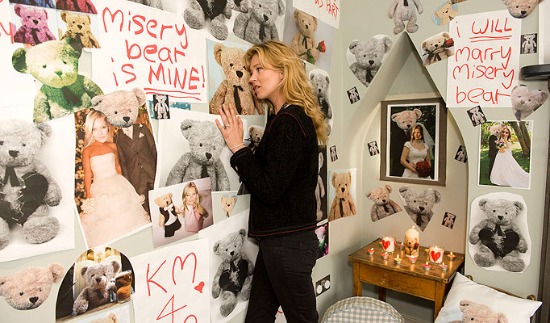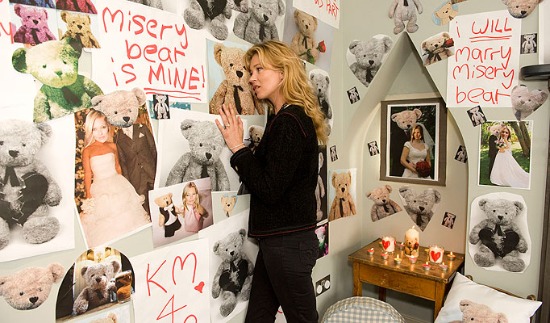 One celebrity definitely getting into the charitable spirit of things for this year's Comic Relief fundraiser is global supermodel Kate Moss.
Not only is the British beauty getting married this summer to long-term boyfriend Jamie Hince, she's also found time to star alongside the charity's mascot, Misery Bear, in her very own short film.
"I am always really happy to get involved on Red Nose Day and it was an honour to work with Misery Bear! Comic Relief is a fantastic charity and is close to my heart," says Moss.
Playing a rather obsessive Misery Bear fan, Moss can be seen inviting the unsuspecting bear in for a drink after he knocks on her front door in the hope of drumming up support for the charity.
But unbeknown to him, things suddenly go from bad to worse, as the Red Nose Day mascot discovers the model has created a shrine dedicated to him in her bedroom, complete with candles and pictures galore – even one of the two on their imaginary wedding day, reports Vogue UK.
Talk about a celebrity stalker, eh? We do love it when famous faces make a fool of themselves – all in the name of charity of course!