Last Updated on 15th March 2013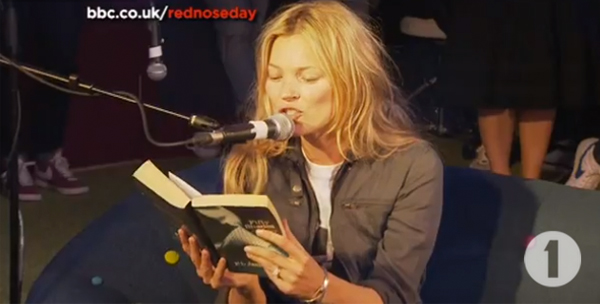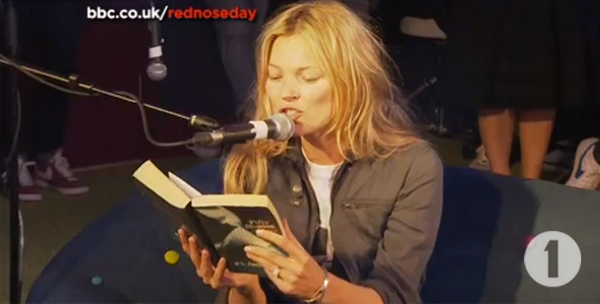 Happy Red Nose Day – what are you doing to raise money for the wonderful cause that is Comic Relief?
Kate Moss has done her part by sitting down and reading a racy extract from the infamous Fifty Shades of Grey book. She lucked out, as the text was nowhere near as saucy as it potentially could have been… but that doesn't mean she didn't cringe and feel embarrassed while reading it.
Bless her; we think she did a cracking job though. Watch the video below to see Mossy, i.e the Silent Supermodel, in action.
Don't forget to tune in to BBC 1 tonight from 7pm to see all the fundraising action, which includes Jessie J shaving her head to raise money for the charity. Get donating!