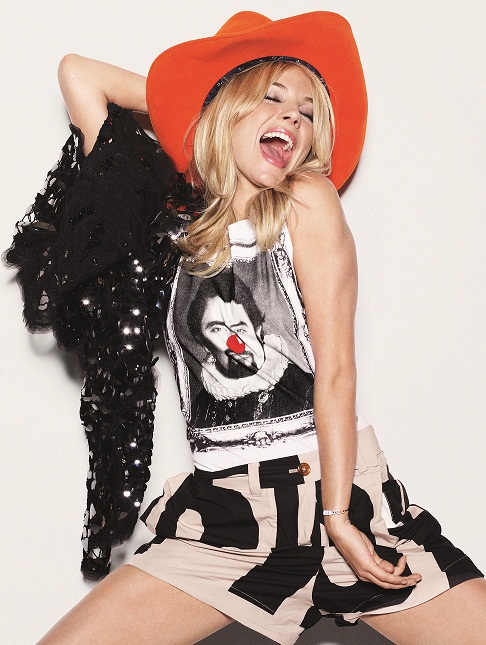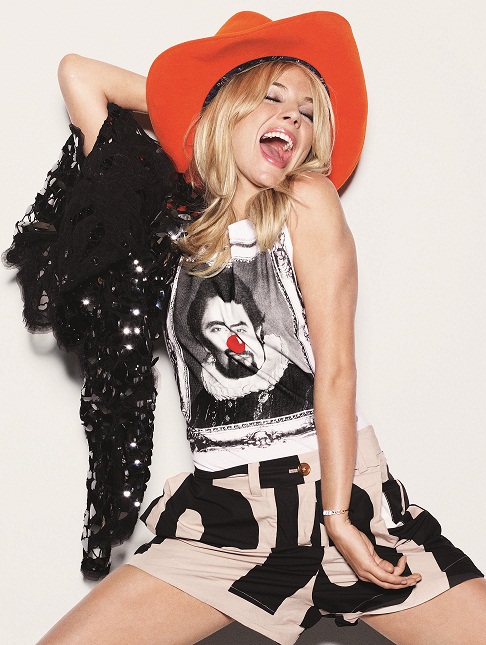 Comic Relief isn't shy about scooping a fashion heavyweight to design its charity Red Nose Day tees – Stella McCartney, anyone? – but we reckon the organisation's outdone itself this year with the help of a British legend: Dame Vivienne Westwood.
The Queen of Punk has leant her talents to this year's limited edition charity tees, where a large proportion of the sales will go directly to Comic Relief in a bid to help change countless lives across the UK and Africa for the better.
As you might expect, the tees are pretty amazing and, better still, they're affordable.
Seven sketchy black and white designs showcasing Westwood's signature eclecticism – a tribute to all things quintessentially English – there's something for every slightly-bonkers Brit from Black Adder to Shakespeare and punks.
Can't decide which one you love more? Flick through the gallery below to see how the celebs are wearing theirs.
Support in style – get yours exclusively from TK Maxx for £9.99. Visit comicrelief.com for more ways to get involved in this year's events.