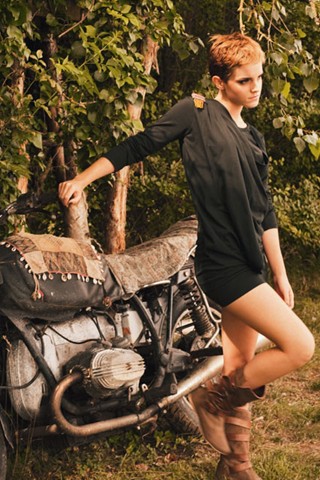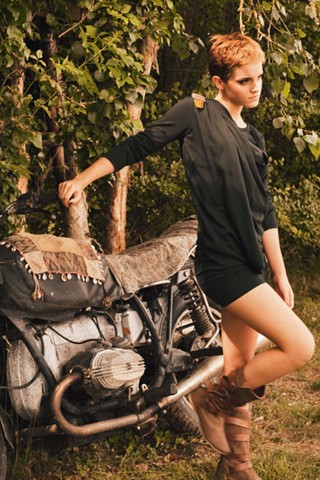 No stranger to the emerging world of fair trade fashion, British actress-come-model-come-occasional-designer Emma Watson is creating her third and final collection for ethical brand People Tree.
After collaborating with the green label to increase the demand for ethically produced clothes, Ms. Watson has acheived great things with the business venture, funding a good cause and making fairtrade clothes cool again – and it seems she was keen to push the proverbial boat out with her final bow.
"I designed the collection last year after I'd started university in the US," Watson told Vogue UK. "Safia, People Tree's founder, and Misato, People Tree's designer, came out to work with me in Rhode Island. Together we decided on all the colours, fabrics, shapes and craft skills. Most of all, we took care to design a really wearable collection that truly celebrates the traditional skills of People Tree's fair trade groups around the world."
Her final collection will see just how far the young superstar has come with a grown-up aesthetic focused on easy jersey harem pants, sleek blazers and delicate day dresses alongside polka dot patterns and cute, girly gingham – the former Burberry ambassador has certainly gone out with a stylish blast.
Catch her final collection when it launches on February 28th, just in time to celebrate Fairtrade Fortnight.