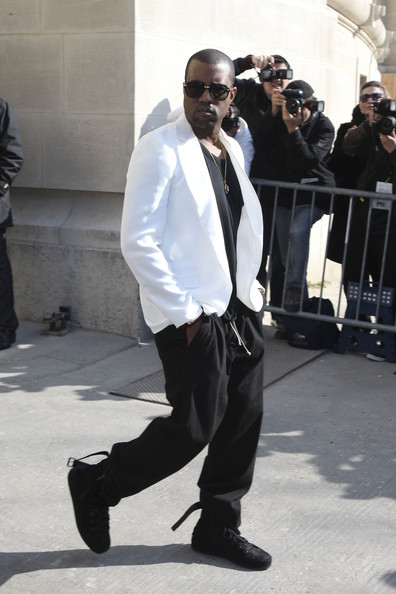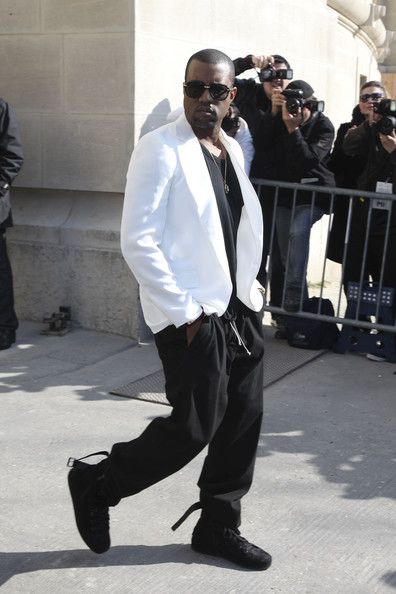 Kanye West may be setting out on a new found fashionable adventure – after reportedly applying to study a master's programme at Central Saint Martins – but it seems not everyone at Paris Fashion Week welcomed the American rapper with open arms (much to his egotistical dismay, we reckon).
Although West managed to score front row seats at such high-profile shows like Givenchy and Valentino, his enthusiastic presence didn't quite receive the A-list treatment at Balmain that he's grown accustomed to.
After turning up to the show with his entire entourage, the fashion lover was instantly refused entry – and apparently his request to attend the sartorial proceedings had already been refused once before!
"Mr. West requested to attend and we let him know we would not be able to accommodate him. He chose to come to the door anyway and we kindly let him know we could not accommodate him," said a rep from KCD, which runs the show.
However, the string of mishaps doesn't end there. Later on in the week Kanye tried to gain access into the Alexander McQueen show without an invite, but much to KCD's dismay – and after once again being refused entry to the show – the persistent musician eventually found his way into the building to watch the McQueen collection by sneaking through a side door, reports Fashionista.
Talk about stubborn, eh?
So will Kanye West ever conquer the fashion world and make a respected name for himself? We'll have to wait and see.