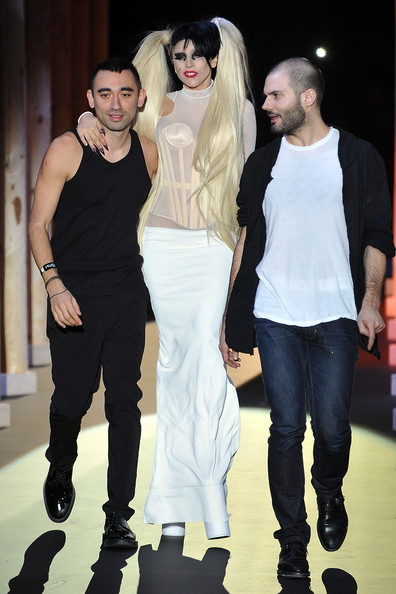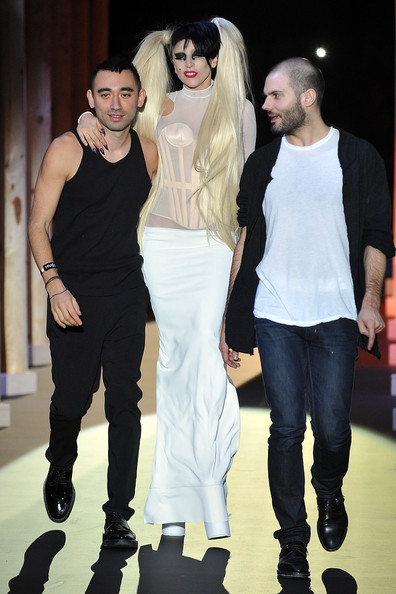 As Paris Fashion Week well and truly got underway yesterday, the talk of the town naturally turned to American pop-star Lady Gaga, as she took to the stage and made her catwalk debut for the house of Mugler.
Modelling Nicola Formichetti's AW11 womenswear collection, the prerogative songstress looked dazzling as she strut her stuff in a sheer all-black ensemble, followed by a gorgeous futuristic floor-length all-white gown – which subsequently closed the show.
And as the brand's musical director, Gaga just couldn't resist throwing in some her own tracks from her third album to spice up the sartorial proceedings. Onlookers could enjoy the lyrical delights of never-before-heard-track Government Hooker as well as classics Born This Way and Schiebe, reports the Telegraph – making way for a truly sensational, fun-filled performance.
The show was live streamed last night on the Mugler website, but if you happened to miss such a monumental fashion moment, fear not, we've posted the video below.
http://www.youtube.com/watch?v=tqXSB7glctg