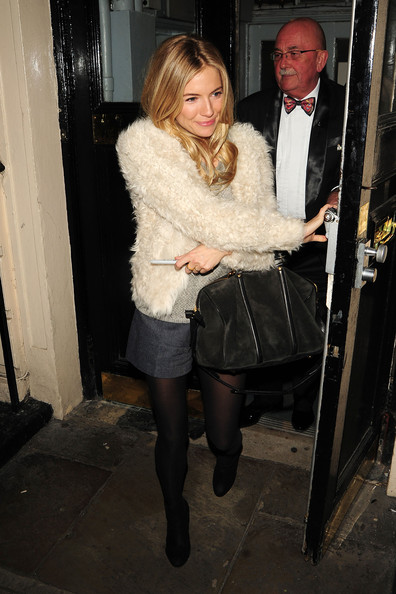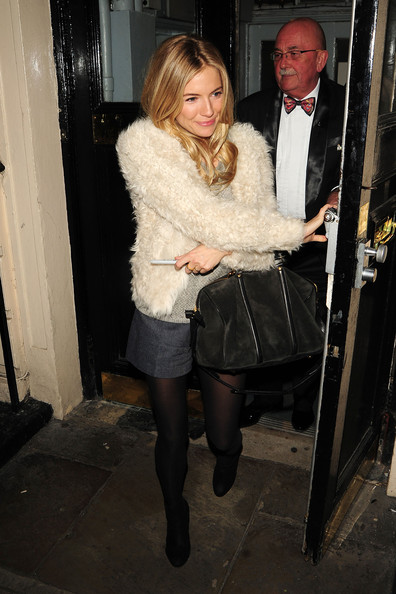 Despite rumours that recent ex Jude Law has fallen back into the arms of Lily Cole just weeks after their split, Sienna Miller was spotted last night demonstrating that the best revenge in these situations is to look as fabulous as possible.
Leaving the Theatre Royal Haymarket after her performance in Flare Path, she stopped to sign autographs for fans waiting outside looking as effortlessly stunning as we've come to expect in black ankle boots and tailored chambray short.
And, despite the weather starting to cheer up (finally!), Sienna chose to finish the outfit with a short, shaggy fur coat, perfectly complimenting her hair and skin tone.
Accessorising with a make-up free face and glossy hair, Ms. Miller is one of those lucky few who doesn't need to be dolled up to the nines in order to show an ex exactly what he's missing. Take that, Jude.
[poll id="56″]