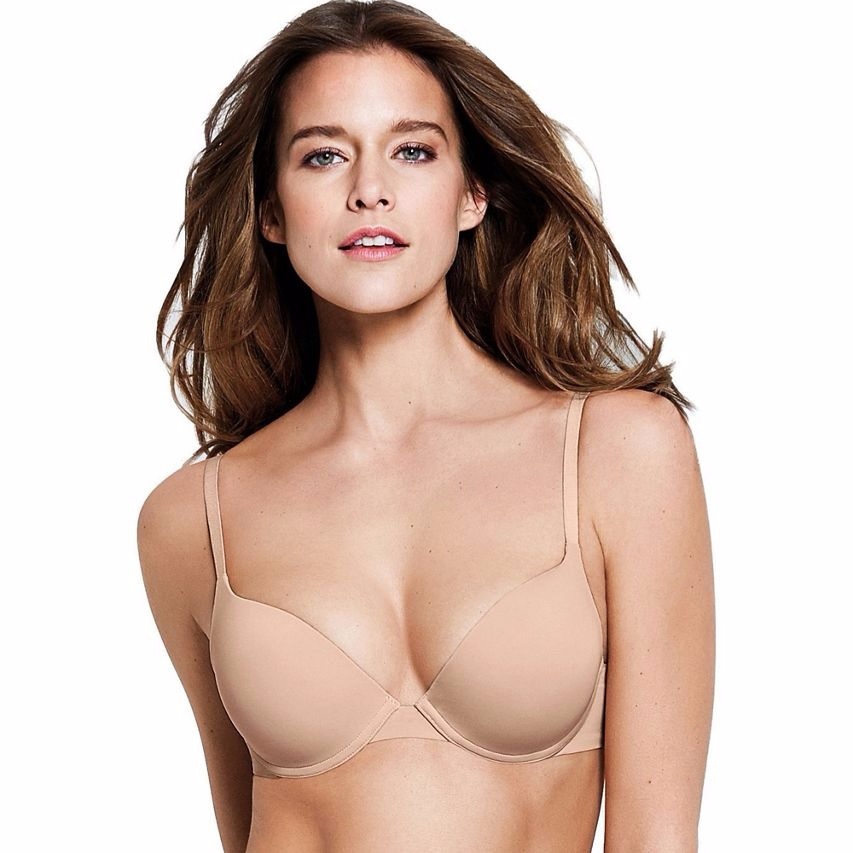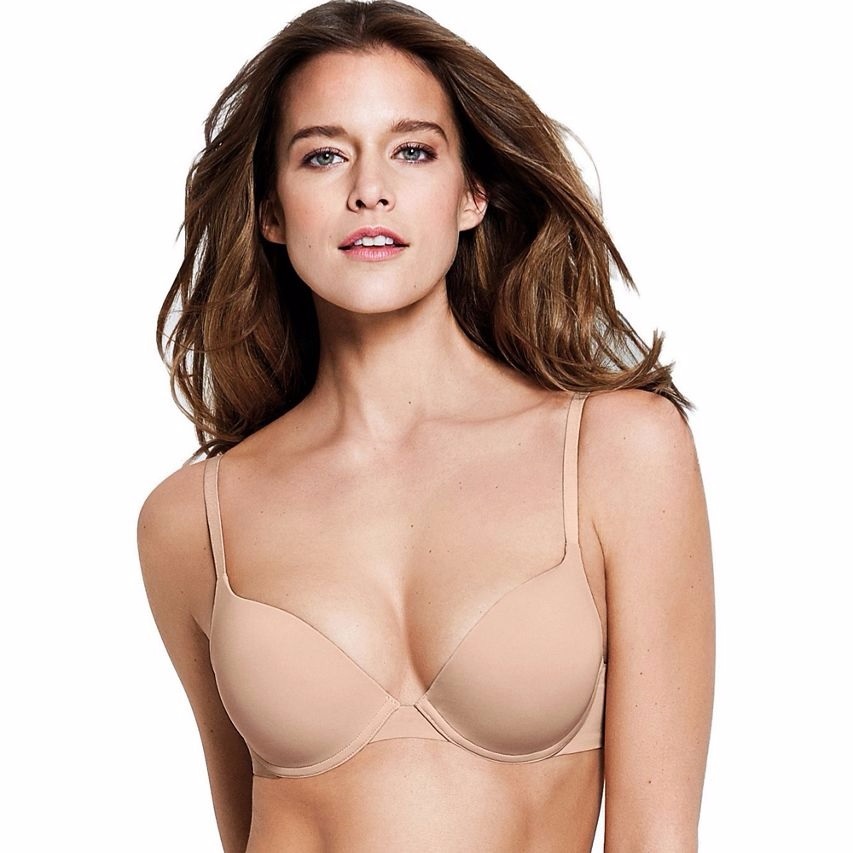 I'll level with you, I only own one Wonderbra bra. It's my Full Effect, and though I don't really need the extra cup size it boosts you to, it's probably the most comfortable and supportive bra I own.
Thing is, I don't always want padding or push ups. Perhaps that's why I don't always run to Wonderbra as my first choice for every day bras – strictly speciality, I always say – but the lingerie label's latest design has changed all that.
Enter the Wonderbra T-shirt bra with, wait for it, no padding. Ok, that's not strictly true, it actually has graduated padding for a customised fit, which means the bigger your bra size, the less padding you'll wear.
At last, someone who understands my DD's don't want the same oomph as an A cup! The concept sounds simple, but it's actually pretty genius – of all the things we women wear, a bra is the one item that needs a tailor-made fit.
And fit like a glove it does. With super soft, seam free cups, I'm not only supported, I've got a smooth shape and a completely natural cleavage. And though I'm well secured, there's also room for comfortable movement – nothing's worse than a pair of boobs that look as solid as a rock stuck with super glue.
Functional, form-fitting and effortlessly easy, Wonderbra's T-shirt bra has become my perfect everyday base.
Get yours at Debenhams for £21.50 £17.20 – available in sizes 32A – 38DD.
And if you want to know how to style it, stay tuned – Wonderbra has asked us to style the ultimate white T-shirt outfit to celebrate its perfect T-shirt bra. We'll be showing you how we're wearing ours shortly.