Elizabeth Olsen is someone you'll be seeing a lot more of in the near future, so we suggest you get yourselves acquainted with her fashionable face sharpish.
Following in the footsteps of her twin sisters Mary-Kate and Ashley (you may have heard of them), she's branching out into showbusiness as an actress, with an inherent sense of style as enviable as her siblings. 
The star of new dark drama flick Martha Marcy May Marlene has been promoting in Cannes over the past week. And with the same good looks as her sisters – those big round eyes and pouty lips clearly run in the family – her makeup on the red carpet for the premiere of her new film was a fantastic evening look for the summer.
Here's how to get that same wide-eyed look this season…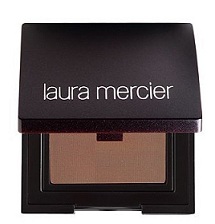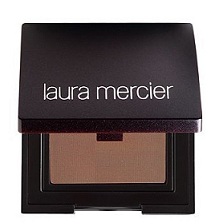 Start with your eyes before you apply a base (it's easier to clean up any fallen eyeshadow without ruining your foundation this way). Apply a matte brown eyeshadow like Laura Mercier's Sateen eyeshadow in Truffle along your upper lash line and into the sockets of your eyes and blend well. This will provide depth to your eyes making them look as round and bambi-like as Elizabeth's.
Laura Mercier Sateen Eye Shadow in Truffle, £18.50, available at House of Fraser. BUY NOW!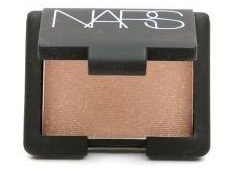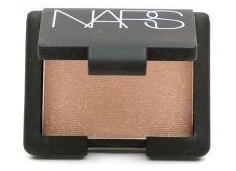 Next, apply a shimmery gold eyeshadow into the inner corner of your eyes and across the centre of the lid which will open them up and make them look brighter – we love Nars' Single eyeshadow in Voyage. Follow with a lashings of black mascara for added drama.
Nars Cosmetics Single Eye Shadow in Voyage, £16.50, available at Houseof Fraser. BUY NOW!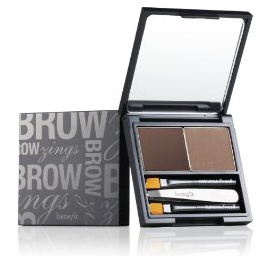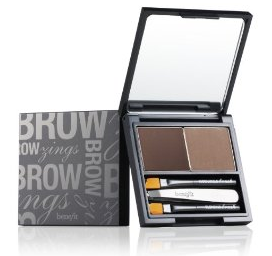 Groomed eyebrows make an impressive difference to your look and Elizabeth's natural but neat brows are perfect. Get them threaded into shape by a professional then fill in the gaps and tame them with an eyebrow grooming kit like Benefit's Brow Zing. Mask any holes in-between hairs with the powder and slick them into place with the gel for the ultimately groomed look.
Benefit Brow Zings, £22.50, available at Benefit. BUY NOW!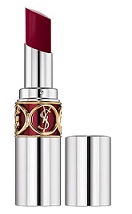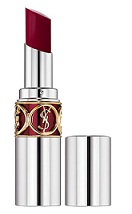 Elizabeth has chosen a youthful bee-stung lip that's both classic and girly. Matte lipstick can be drying, so dab a little lipbalm onto your lips first and follow with Yves Saint Laurent's Candy Volupte lipstick in 05. Dab a little on with your ring finger for a subtle smudge of colour.
Yves Saint Laurent Candy Volupte Lipstick in 05, £21, available at House of Fraser. BUY NOW!