With all those rumours flying around, it's obvious that Bill Gaytten and his work at Christian Dior is going to be put under the microscope and analysed until it can be analysed no more. But, we're going to continue looking at the Dior collections with an open mind, and we have to say that akin to the recent couture collection, Bill Gaytten's autumn/winter 2012 outing was actually, quite brilliant.
He opted for a softer – and possibly less controversial – theme this season, as his models almost floated down the catwalk in elegant, romantic designs. We're surprised Bill managed to knuckle down and produce something of this impeccable standard given all the hearsay surrounding him and the fashion house he temporarily belongs to. Maybe he should just stay on for the long term, after all! (Disagree? Have your say here!)
Over at Isabel Marant, the autumn/winter collection was seemingly inspired by the American cowgirl, as suede trousers and an abundance of cowboy boots made their way down the catwalk.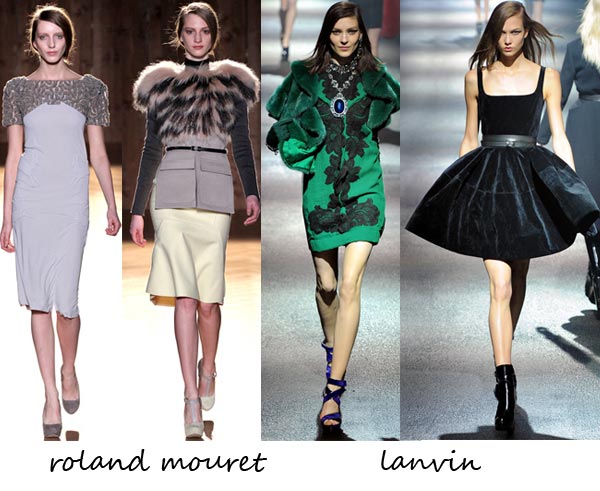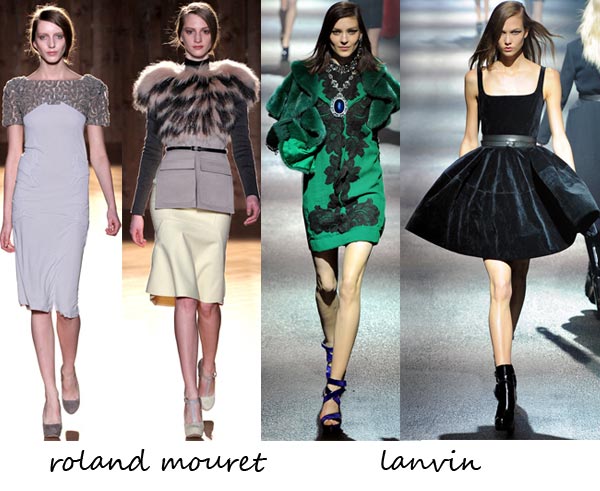 Roland Mouret's collection was classy, demure and elegant, as is the typical Roland Mouret woman. Not much has changed since the last collection, as the classic Mouret silhouettes were still evident in those world famous dresses. The lines were clean and the colours were understated, but each and every piece left a lasting impression. Plus, this season, Roland Mouret showcased his signature shoe collection, which is due to go on sale in his flagship store in London's Mayfair. (More on this, later!)
Lanvin's autumn/winter 2012 collection was one of our favourites from the city – and in fact, from fashion month as a whole. A bold statement, but the "greatest hits" collection that Alber Elbaz presented to mark his tenth year at Lanvin definitely backs it up. The show opened with some of the brightest numbers imaginable, although things got darker, slinkier and sexier as it progressed.
Plus, Jessica Alba and Dita von Teese looked phenomenal on the front row so we're hoping to see them rocking some of the designs out and about very soon. Oh, and Alber Elbaz, if you're listening… pretty please with cherries on top send the black dress Karlie Kloss is wearing to the MFL offices! (Was worth a shot!)