Last but by no means least, Paris Fashion Week is finally here! The models have officially made their way from the catwalks of Milan to those of Paris to showcase some of the biggest spring/summer 2013 collections in the industry – all kicking off with the likes of Dries Van Noten, Rochas, Mugler, Gareth Pugh and Balenciaga.
Nicola Formichetti didn't disappoint us with his latest outing for Mugler, and we were actually pleasantly surprised by the slightly new direction he took with his latest collection. Silhouettes were slightly more relaxed (but the structure, complexity and definition was certainly not lost in the process) and the vibe was more feminine than that of past seasons.
Marco Zanini's collection for Rochas however didn't go down as well as he had hoped, although we think the simpler, sixties inspired pieces will translate onto the high street quite nicely. Cara Delevingne's red mini skirt in particular looks like it's going to be a new-season must-have!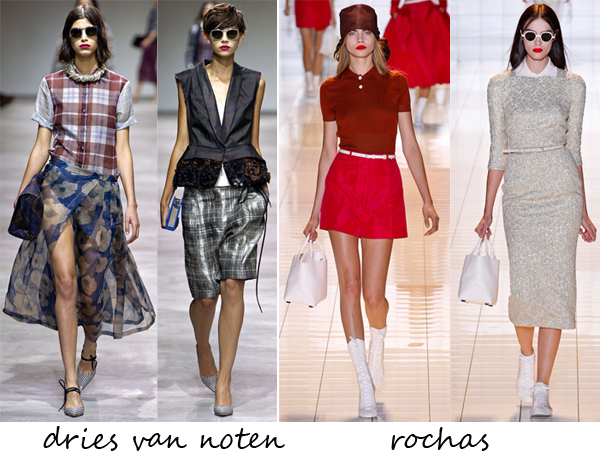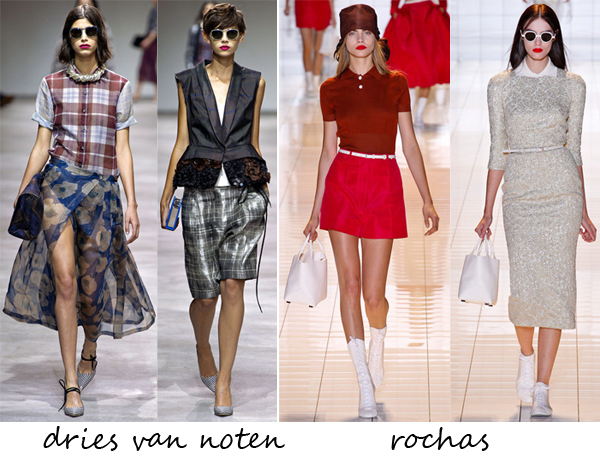 Gareth Pugh's collection was predictable with its sense of unpredictability, and we once again witnessed a monochrome colour palette with some bold, vampy red pieces thrown in there for good measure. What Gareth lacks in colour he certainly makes up for in material – there was plenty of leather that would make the job of the guys in wardrobe for True Blood really easy.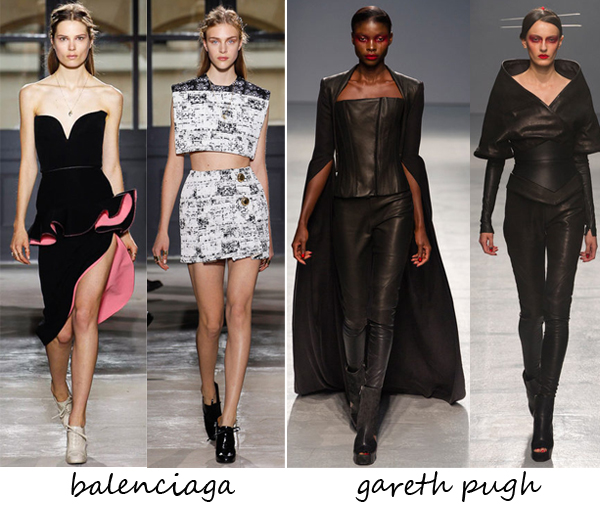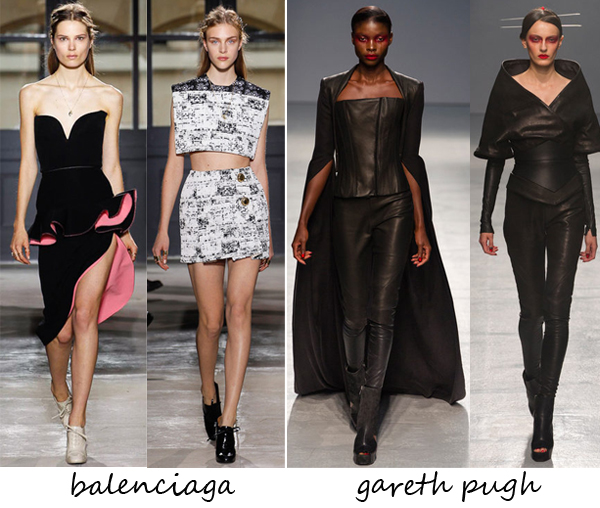 Balenciaga definitely has to be our early favourite from Paris, and not just because a much happier looking Kristen Stewart was perched on the front row. We can envisage her in a large proportion of the outfits though – the boxy crop tops and mini skirts in particular. When you're young and have a body like Kristen's those styles are perfect to strut along the red carpet in. The black and pink dress to the left of it however would be more suited to the more bodacious residents of Tinsel Town… we think Reese Witherspoon and Sofia Vergara would look phenomenal in it, don't you think?