It was a busy weekend for the Parisian fashionistas, as Vivienne Westwood, Christian Dior, Jean Paul Gaultier and John Galliano were among the spring/summer 2013  collections which debuted on the French runways.
We already saw Raf Simons present his debut collection for Christian Dior a few months ago during Couture Fashion Week, but we were still looking forward to seeing what direction he would take his first ready-to-wear line in. As a whole, it was contemporary and modern, but it was minimalistic. The subtle but very apparent hint of romanticism wasn't lost in the new-season collection either, which just goes to show that Raf Simons has done his homework. We're impressed!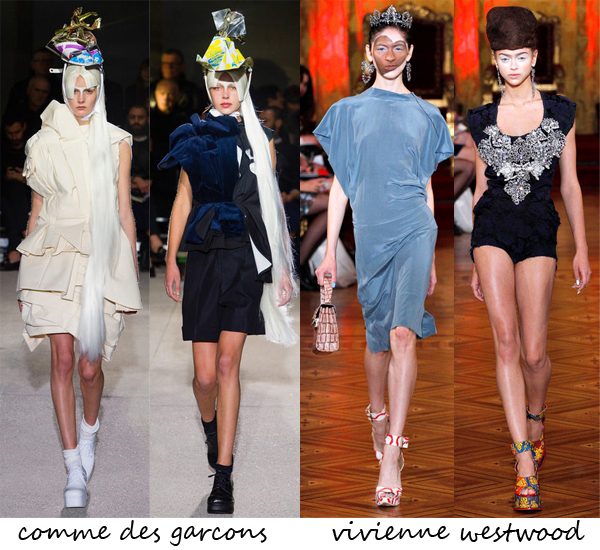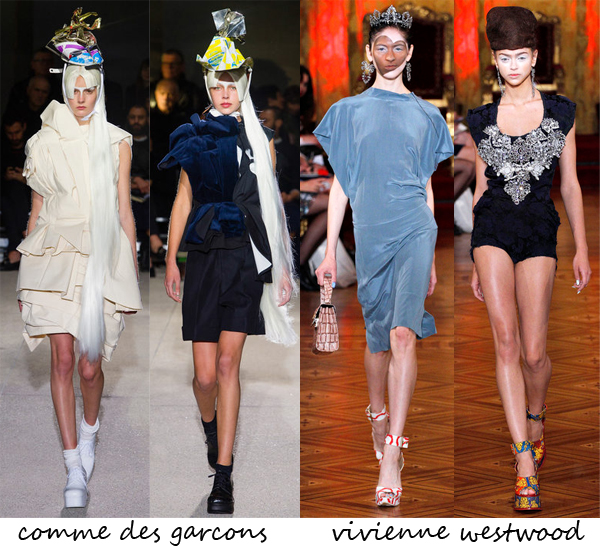 You can always expect a good gimmick from a Vivienne Westwood show, and the latest outing was no exception. The models essentially channelled Marie Antoinette with their hair and outfits, while some of them walked out with hearts on their faces – obviously the designer was keen to show and spread the love. Quite cute really!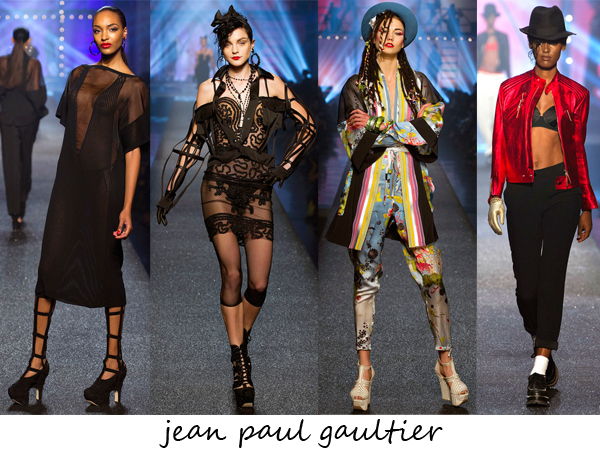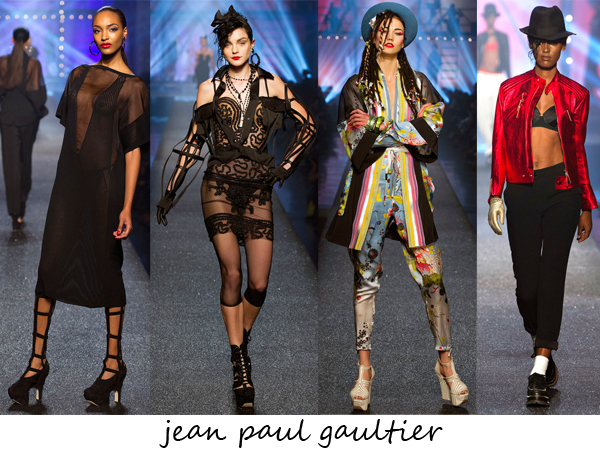 Jean Paul Gaultier collections are always a highlight, and once again the designer sought inspiration from famous faces. It was all about the late Amy Winehouse for the Couture show back in January, but this time round JPG paid tribute to more than one musical icon by presenting looks inspired by David Bowie, Boy George, Madonna and the legendary Michael Jackson. We imagine the catwalk show in itself would have been quite spectacular and the atmosphere somewhat electric.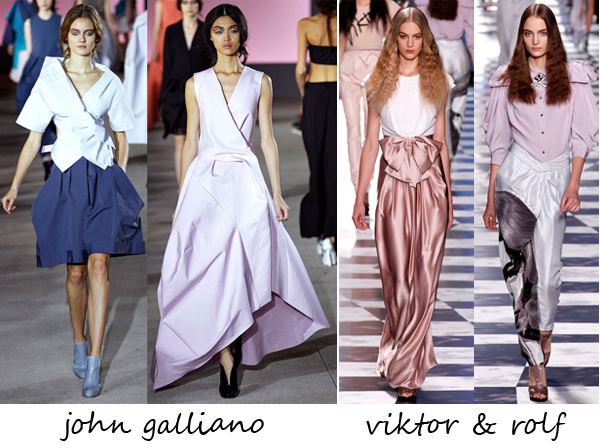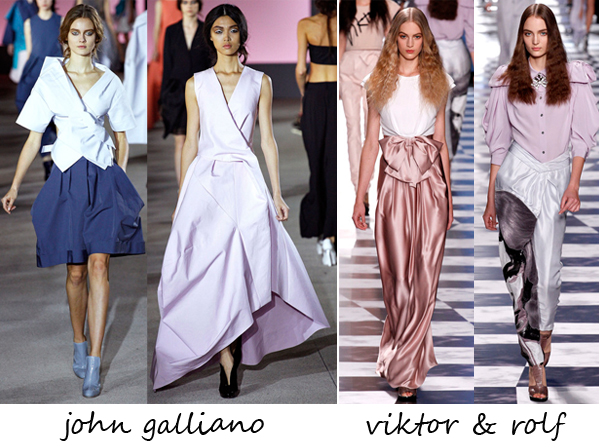 John Galliano was another hotly anticipated collection, as we were intrigued to find out what creative director Bill Gaytten was capable of doing now that he didn't have Christian Dior to focus on as well. The collection definitely went in a different direction this season; gone was John Galliano's love of theatrics, drama and all things attention-grabbing, and instead Bill showed a cleaner collection with subtle prints, colours and textures. There was still some classic Galliano in there though, as some quirky prints and voluminous pieces once again made their way onto the catwalk.
Viktor and Rolf's latest offering was soft and romantic (two words we regularly associate with the boys) as the models strutted their stuff around a mirrored staircase.