Last Updated on 30th May 2019
Where do we start? Do we begin by saying how excited we were when we read that Kate Middleton would be making her first public appearance since we learnt that she has a future King or Queen sized bun in the oven?
Or do we plunge straight in by saying how incredibly gorgeous and glowing (insert more hyperbolic adjectives here) she looked at the Sports Personality of the Year Awards last night?
Let's go with the latter. The Duchess of Cambridge showed the world that she is recovering from her Hyperemesis Gravidarum (that's extreme morning sickness for all us non-medical buffs out there) rather nicely as she presented Bradley Wiggins with the coveted Sports Personality of the Year Award.
She had a smile on her face, a spring in her step, and her signature "because I'm worth it" style hair was just as shiny, bouncy and enviable as ever.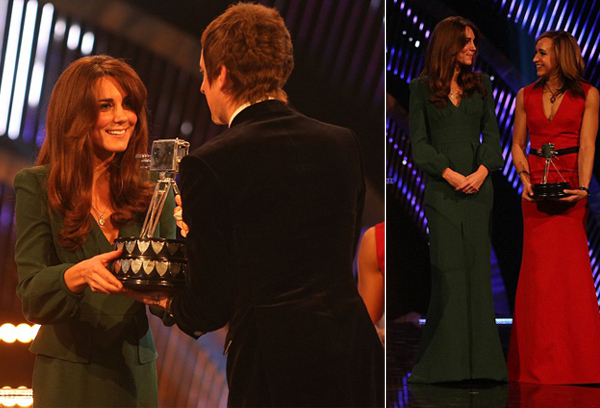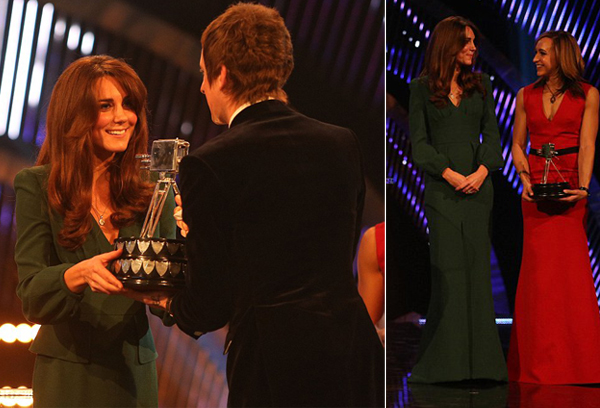 And as far as her future maternity wardrobe is concerned, we don't think it's going to be of the frumpy and mumsy variety if this look was anything to go by. Not only did Kate look resplendent in a chic dress, but she only went and chose one in THE colour of 2013, which in case you haven't heard is emerald green.
Stylish and on-trend as ever, Kate. We don't think a little thing like pregnancy is going to bring her style down.
Ps: Can we also take a moment to gawp at appreciate David Beckham, please? Done it? Good!