[noskim]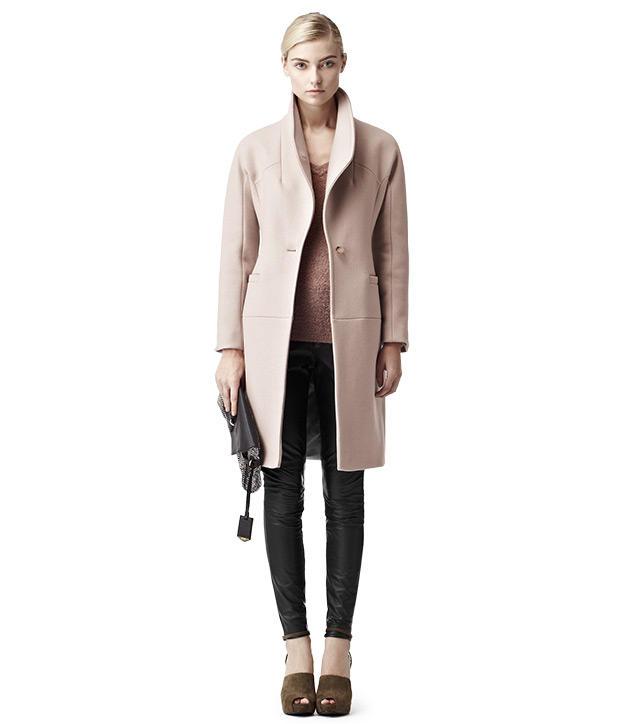 We've found something better than indulging in a bit of chocolate when we're having the day from hell…something better than waking up to breakfast in bed….
What could be better than all that we hear you cry? A bloody good bargain of course!
And we've found the best bargain of them all. Now we are the biggest advocates of investing in great coats during the sale season. We've said it time and time again…the best time to snap up a fab winter coat (or two) is during the sales. Not only are you spoilt for choice but the markdowns are fantastic and Reiss have an excellent selection of coats at brilliant prices if we do say so ourselves.
This time around however we're being extra savvy and opting for a nude coat that'd be perfect for those cold days that often occur during the spring months and ideal for next winter.
This funnel neck coat ticks all boxes (was £325 now £162). We love the shape, the colour, the length and we have no doubt it'd keep us warm while ensuring we look uber chic.
The verdict? Yes please! If this coat just isn't doing it for you, head on over to Reiss, we guarantee you'll find a coat that ticks all your boxes.
[/noskim]