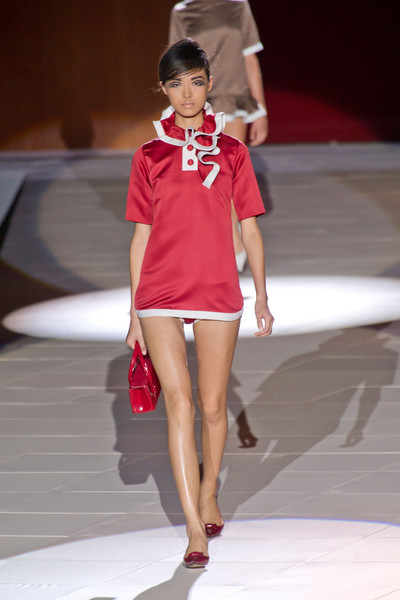 Despite the great start to New York Fashion Week's autumn/winter 2013 season, some things don't appear to be going according to plan. Namely Marc Jacobs' show.
Due to the heavy snow and intense winds of Blizzard Nemo, there have been customs and delivery delays which have forced Marc Jacobs to postpone his show. Instead of showing his collection on Monday as planned, the show will now go ahead on Thursday at 8pm.
"We're missing bags, shoes and two fabrics," Marc Jacobs International president Robert Duffy told WWD. "Marc and I are extremely sorry for this inconvenience. We just want to have the best show possible and show all the product that our design team has been working on so hard for the last six months.
"We completely understand if people have to get on a plane to go to London. We're not expecting people to change those plans or other plans just for us. We are live streaming the show. Still, we recognise the significant inconvenience and are very sorry about the situation."
The time change means that some fashion folk are going to have to choose between attending his show or jetting into our fine Capital for the first day of London Fashion Week – ouch! Those wanting to get their Marc Jacobs fix are advised to click here and check out the designer in all his shirtless glory… surely a sight beautiful enough to cheer anyone up!