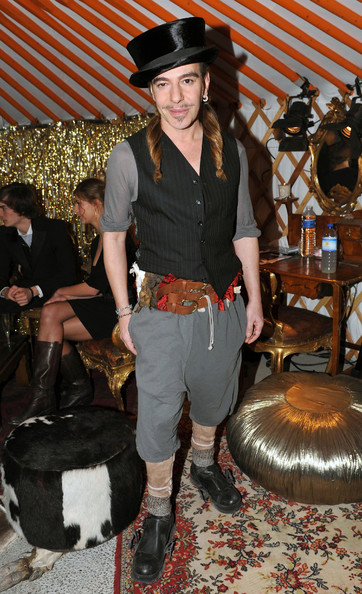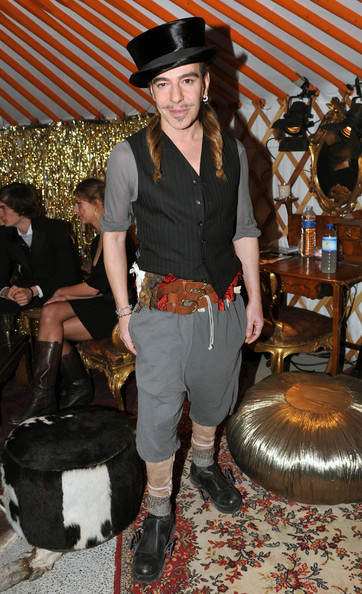 Even though John Galliano has currently been taken under Oscar de la Renta's wing in New York, it's still not entirely clear what the designer will do with his life and career afterwards.
"John is taking things slowly," a source reportedly told the New York Post. "He would like to do some teaching at a fashion school, more one on one with students rather than lecturing to a large group. "He hopes to finalize a deal with a school soon. It may not even be in the US."
It could very well be with the prestigious Central Saint Martins, as JG is indeed a former student, but we guess we'll just have to sit tight and wait for official news to break. Oscar de la Renta has even hinted that Galliano might stay with him for longer than the initial three-week period that was planned, but again, nothing has been confirmed.
"I would love for him to stay," said Oscar de la Renta. "Will he? I cannot tell you that today. Because we haven't gone that far in really discussing it.
"The fact is we work very differently in New York than in Paris. It's night and day. We work at a much faster pace. So the answer is we don't know. We're still exploring."
Watch this space!