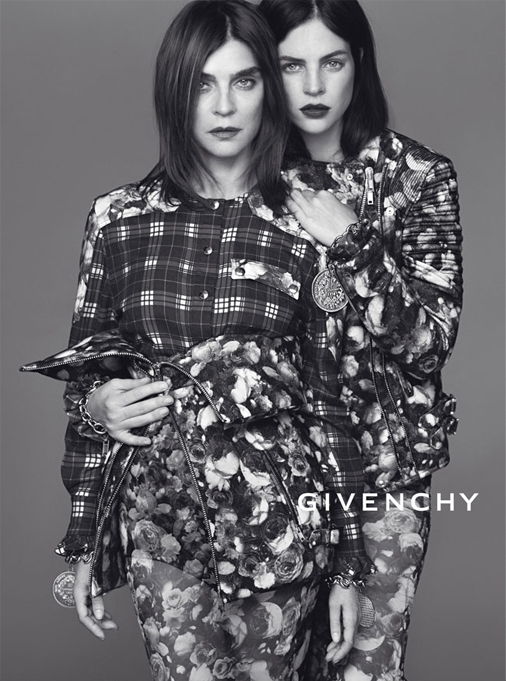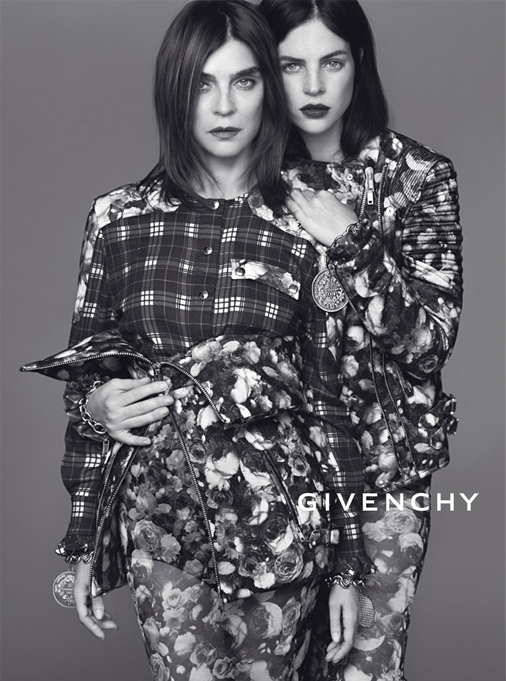 Is there a better mother-daughter activity than posing for a luxury fashion House's latest ad campaign?
Carine Roitfeld and her gorgeous daughter Julia Restoin Roitfeld (although we wouldn't be surprised if they were mistaken for sisters!) are dressed up in their Givenchy finery for Riccardo Tisci's Givenchy autumn/winter 2013 ad campaign. They are also joined by Amanda Seyfried (not surprising since she is the new face of its Very Irresistible fragrance) and Dalianah Arekion.
Lensed by photography Mert Alas and Marcus Piggott, the theme of the new season campaigns is apparently love and family values.
"The reality of someone like Carine with her daughter showing real love or Quim with Amanda is very special to me," Riccardo Tisci said. "All of them, including the models, are real gypsies in their own life. They are never in one place. They travel the world. It is a real relationship, not only physically, but also with a content even when far away."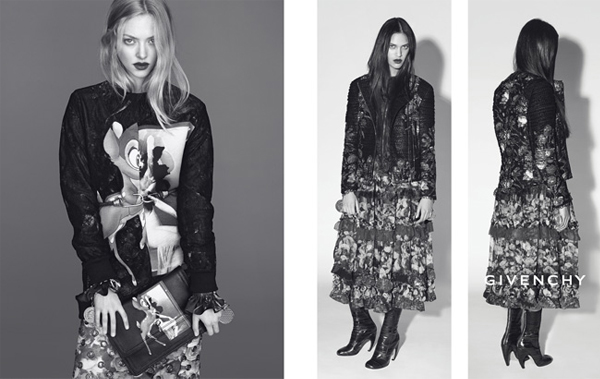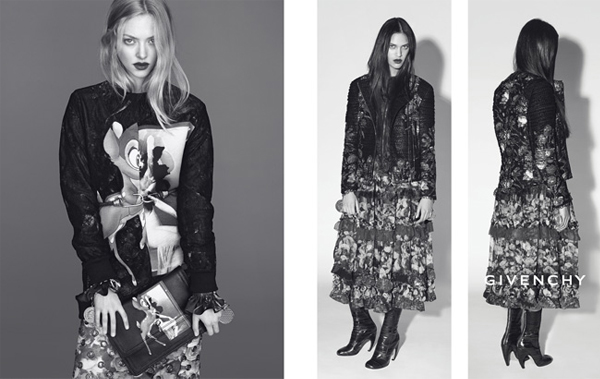 A breathtaking ad campaign with a great message to convey!
For more mother-daughter photoshoots, check out Pearl and Daisy Lowe and Sharon and Kelly Osbourne pose in the name of Fashion Targets Breast Cancer.