Last Updated on 30th May 2013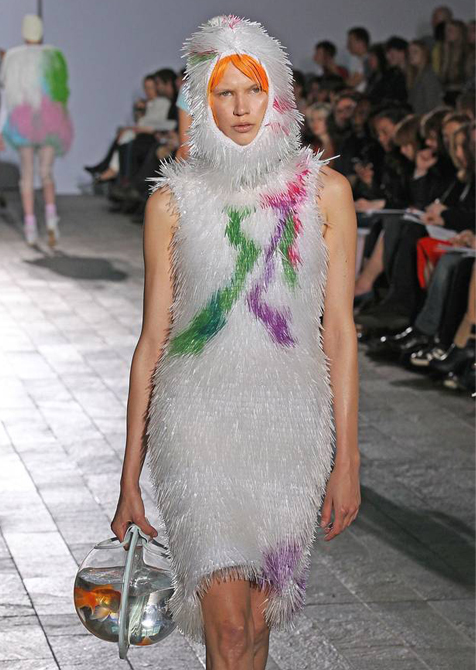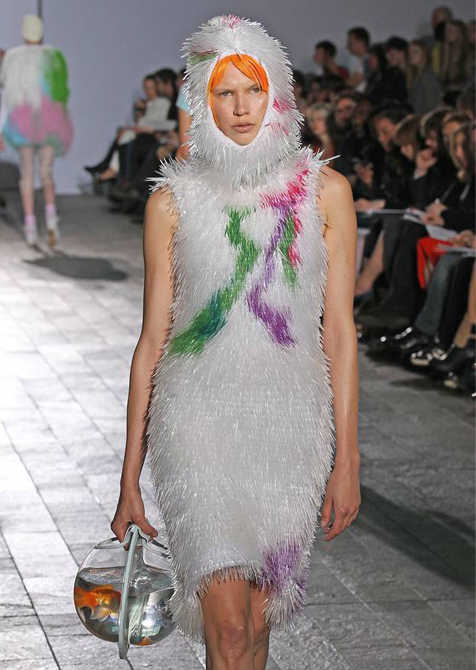 Here's a fresh bit of controversy to sink your teeth into this morning. The RSPCA has voiced its concerns over a 'fishbowl handbag' which made its way down the Central Saint Martins graduate show catwalk. The bag was designed by 23-year-old Cassandra Verity Green, who reportedly used her own fish for the show.
"While we understand that a graduate fashion show is about grabbing attention and headlines, we do have concerns that using a living creature to create a novel or unusual accessory encourages people to see them as replaceable ornaments, rather than living creatures in need of care and commitment," a spokesperson for the RSPCA said.
However, course director Willie Walters defended Cassandra's decision to use her fish on the catwalk…
"When Cassandra Verity Green first said that she would like to use her goldfish in the bags the subject was discussed at length to ensure that the fish would be comfortable," he said. "They were brought to the show in their usual bowls, and placed into them and fed between catwalk runs."
Unfortunately she didn't win any prizes for her designs, but she gets an A from us for daring to be different and thinking outside the box. Where do you guys stand?