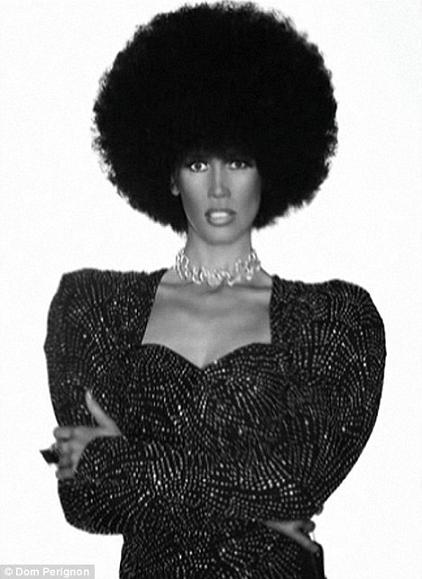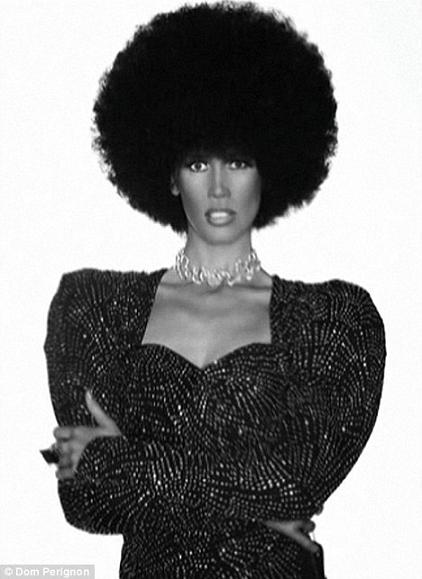 As far as good days go, today probably isn't one for Claudia Schiffer – and if we woke up to find ourselves in the centre of a race row, it wouldn't be one for us either. That, you see, is exactly what's happened to the super this morning, after photos of her posing as a black woman have emerged.
The photos were taken two years ago by Karl Lagerfeld (you could've guessed, right?) for a Dom Perignon advertising campaign but have been bought back to fashion's forefront by German fashion bible Stern Fotografie, who has used the image on the cover of its latest issue, to celebrate its 60th anniversary.
But we have a feeling that Claudia won't be wishing the magazine a happy birthday, for she's now being accused of 'racial insensitivity' because of the image, which sees her covered in dark foundation wearing an afro wig.
And Shevelle Rhule, fashion editor at black lifestyle magazine Pride, is one of those accusing.
"It shows poor taste and it's offensive. There are not enough women of colour featured in mainstream magazines. This just suggests you can counteract the problem by using white models," she told the Daily Mail. "I don't believe they deliberately set out to offend, they obviously see it as being arty and feel that they are pushing boundaries. But clearly no thought has been given to the history behind what they have done and the comparisons it draws with minstrel shows."
Claudia's representatives have, however, been quick to come to the super's defense this morning. "The pictures have been taken out of context," said a spokesman. "The images were designed to reflect different men's fantasies. The pictures were not intended to offend, they were done very creatively and they are some of Karl Lagerfeld's favourite images of Claudia. People should not jump to conclusions."
Ooer. This all sounds rather familiar to us… French Vogue's Lara Stone controversy, anyone?
[Images]