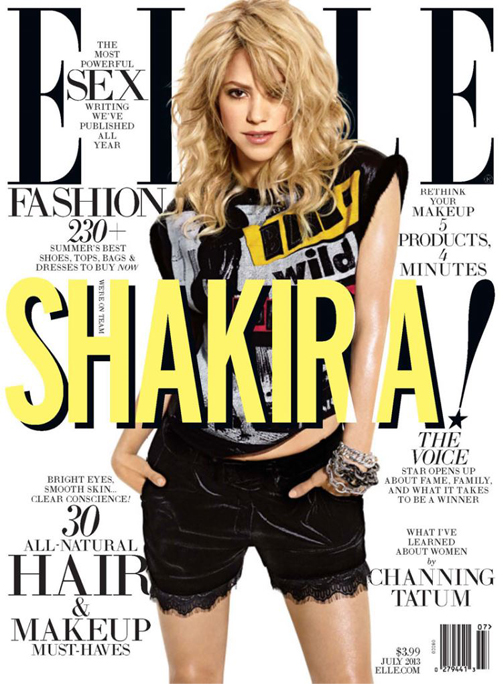 Wow, American fashion glossies sure are loving their hot blondes at the moment, aren't they? Yesterday we had Lauren Conrad posing pretty on the Marie Claire US July cover, and now it's time to check out Elle US's offering, featuring sexy, booty-shaking songbird Shakira!
Shakira was photographed by Carter Smith and styled by Joe Zee, and is wearing an edgy Versace tee with some chic Diane von Furstenberg shorts on the cover.
Judging from her noticeably toned figure, you wouldn't think that she had recently given birth would you? Shakira opens up about her hubby Gerard Pique, as well as what her new role as a mother is like. A great read!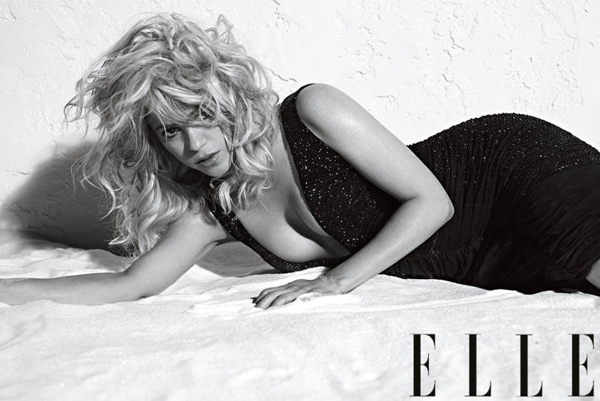 "I'm still trying to figure it out," she said about motherhood. "And I have a feeling I will try to do the same for the rest of my life. Some people put it like it's very idyllic, some people put it like it's a torturing experience, but it's not quite one thing or the other. It's like life – it comes with everything."
Click here to read more of Shakira's wise words and peek at more perfect pics.