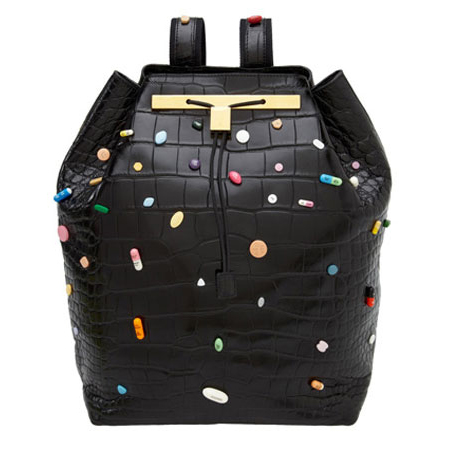 Back in October 2011 we brought you the very disturbing news that Mary-Kate and Ashley Olsen had designed a backpack for their The Row clothing line which retailed for an eye-watering £26,000 ($39,000).
Then at the end of last year, the Olsen twins teamed up with Damien Hirst to make the backpack even more expensive special, and it went up to £34,000. Yikes! So which celebrity is rich and generous enough to buy it not even for herself but for her significant other?
Enter Lady Gaga, who rather lovingly bought it for her boyfriend Taylor Kinney. Aww.
'Taylor loves his backpacks so she wanted to get him a real one-of-a-kind – only 12 have been made," a source reportedly told British tabloid The Sun.
Hopefully we will see him wearing it in public very soon – he should wear it every single day for the foreseeable future to get Lady G's money's worth!