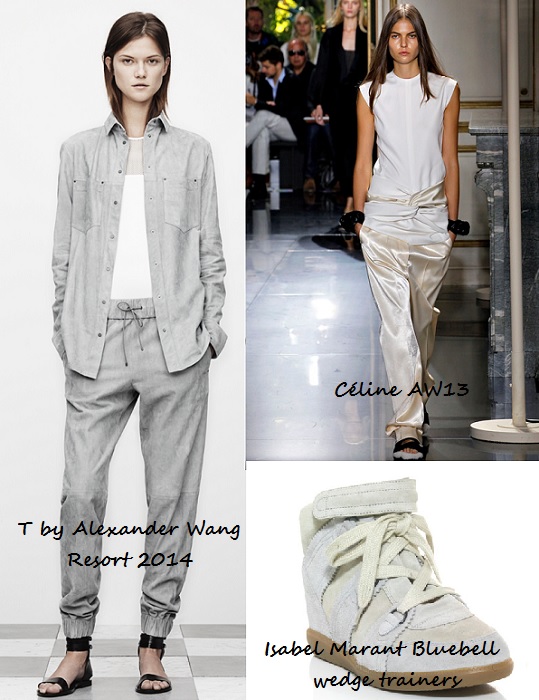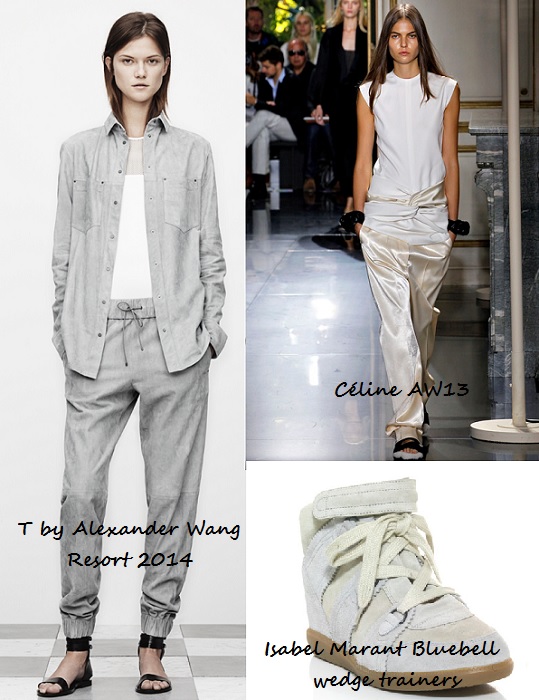 Forming the foundations of a well-honed wardrobe, basics play an important part in everything from outfit recycling to look-building.
Those vital pieces we return to repeatedly, without the fear of being accused of the 'same outfit' by fellow fashion friends, are crucial to making our wardrobes work that bit harder. But the recent return to comfort and causal cool in fashion has inevitably seen a rise in demand for these basic clothing items, marking them out as something of a luxury product.
Take our current sneaker obsession, for example; upscale department store, Liberty has reworked the classic Nike Air Max 1 trainer with its iconic print, and now we're keeping them on our feet post-work commute. Isabel Marant's continuous stream of reworked £300+ wedge sneakers are instant sell-outs on luxury e-tail sites such as Net-a-Porter and Matches, and a plain cotton tee is no longer a snatch-and-grab lunchtime buy at Topshop, but rather a well thought out James Perse or T by Alexander Wang affair, cashing in at £60 and above.
Whatever happened to keeping basics basic (pardon the pun)? In a time where print and maximalism overload seems to reign freely, are we all scurrying back to the neutral nonchalance of the Nineties, minus the grunge factor? A clean style slate is always a winner, especially if you don't want to conform to a particular trend tribe, but are the upscale prices and luxe labels automatically attached to plain garments that don't look much different to their high street alternatives justified at all? (Cue: £11,000 diamond skinny jeans.)
We guess the runways are partly to blame, thanks to the likes of Balenciaga, Alexander Wang and Céline championing the minimalist movement, making us want to ditch our Mary Katrantzou prints. But if the fashion gods are dictating this newfound love for upscale simplicity, and as their disciples, we're blindly obeying, then investing (read: splurging) in a one-time basic wardrobe with a hefty bill should mean we don't have to rework our outfits every season, right?
The upside to luxury, often nameless basics without a shelf life is that you can make accessories work harder to enhance your look. Snapping up an impressive essentials wardrobe would mean spending less on trend-led pieces and channelling your hard-earned cash into building, say, a statement bag or shoe collection. But when the lure of the high street and its fractionally priced basics is so strong, does quality get clipped from scene?
Whilst we decide between two identical white tees with opposing price tags, we'll leave you to ponder this: is dressing down supposed to be luxurious?