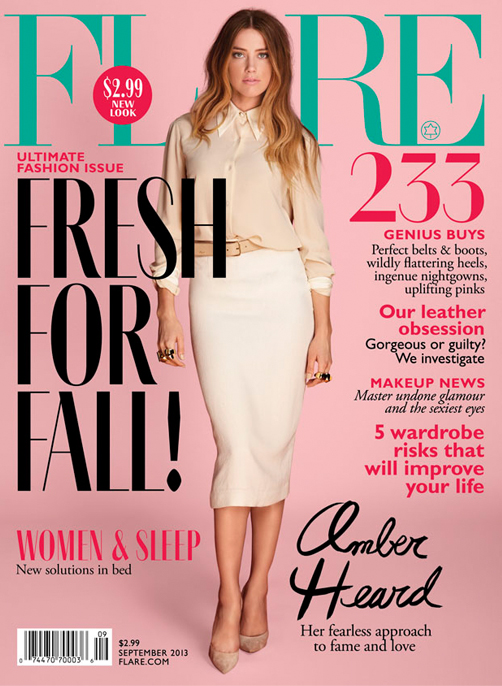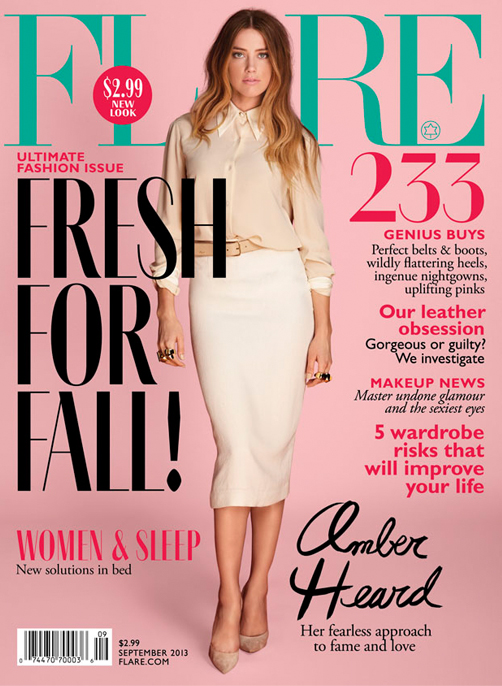 The gorgeous and outspoken Amber Heard is fronting Flare's September issue this year, with stylists choosing a chic beige blouse from The Row and a matching A.L.C skirt for the cover image. It's simple, it's understated, and it speaks volumes! This is simplicity done right!
Amber is rocking a series of equally stunning garments in the editorial images, including an Emilio Pucci Dress, a Derek Lam coat, Christian Louboutin shoes (natch!) and more!
Now onto the interview… as well as doing some self promotion and chatting about her latest film Paranoia which she stars in with Miley Cyrus's fiancé Liam Hemsworth, she opens up about her private relationship with Johnny Depp and not wanting to do the celebrity thing.
"I don't want to be a celebrity," she begins. "You can find pictures of me on the Internet pumping gas, picking up dry cleaning, walking my dog, but nowhere are you going to find pictures of me hanging around at some nightclub.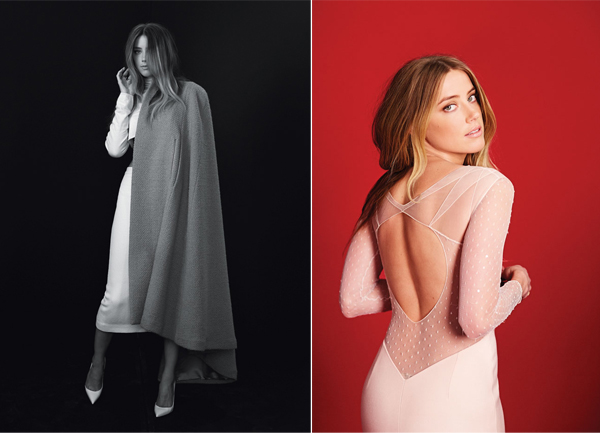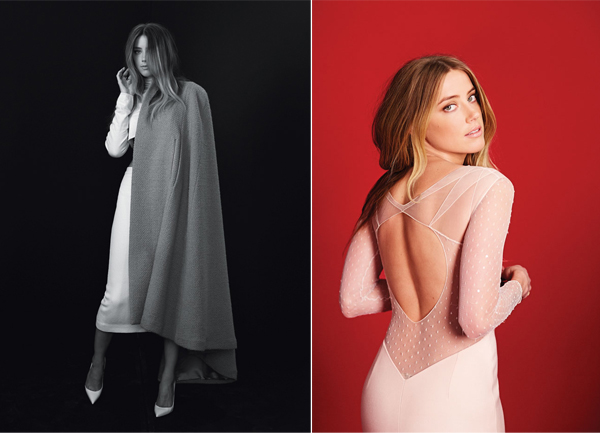 "Can you ever imagine yourself in a situation like Brad Pitt and Angelina Jolie or Kim Kardashian and Kanye West, where the world feels like they have a stake in your private life? I would never want it… I guess I could not hold hands with who I want to, but what kind of life would that be?
"I don't want to change just because people are watching. I've always been the person who says what she wants."
We definitely get that vibe from her! We can't wait to read the rest of her interview!