Last Updated on 1st August 2013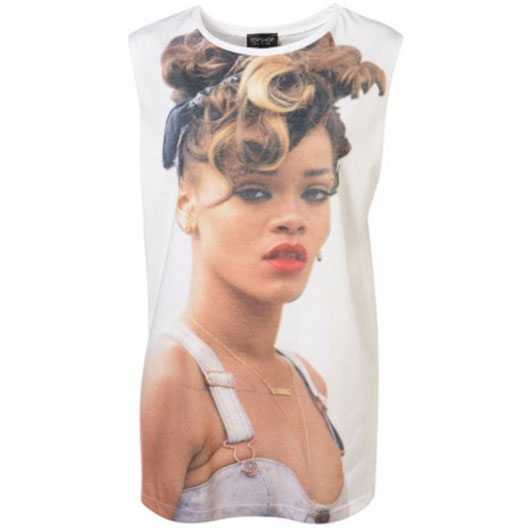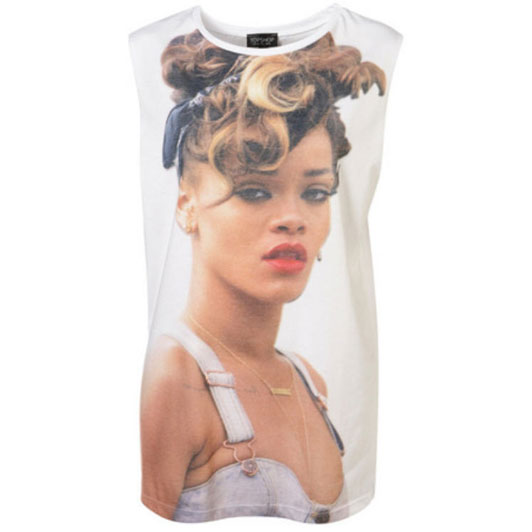 Good news for Rihanna – the Bajan singer has just won her court battle against Topshop, after she sued the high street store for unlawfully using a picture of her on one of their tops.
The offending image was taken by a pap while Ri Ri was shooting her We Found Love video, and was uncannily similar to the one used on the CD sleeve which her legal team said might confuse fans.
Case judge Mr Justice Briss (what a great first name for a judge!) said that while a famous person cannot control the reproduction of their image – and the photo didn't breach her privacy – the fact that the shop didn't seek her permission is what lost them the case.
"The mere sale by a trader of a T-shirt bearing an image of a famous person is not, without more, an act of passing off," he said. "However, the sale of this image of this person on this garment by this shop in these circumstances is a different matter. I find that Topshop's sale of this Rihanna T-shirt without her approval was an act of passing off."
Topshop are obviously disappointed with the verdict…
"We're surprised and disappointed by the judgment handed down today," a spokesperson for Topshop said.
"We feel that the fact that Rihanna has shopped, worn and had a relationship with Topshop for several years appears to have been detrimental to our case. We robustly dispute the Judge's conclusion. We believe that our customers clearly understand when we are undertaking a collaboration such as the one we created with Kate Moss over several seasons."
Hmm, will Topshop be appealing the decision? Watch this space!
Whose side are you on?