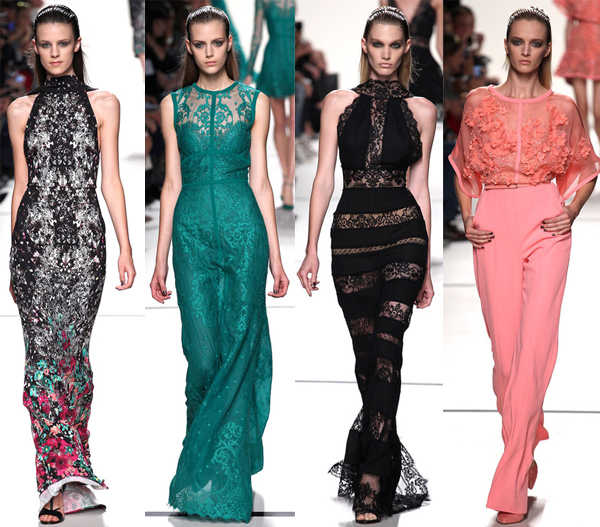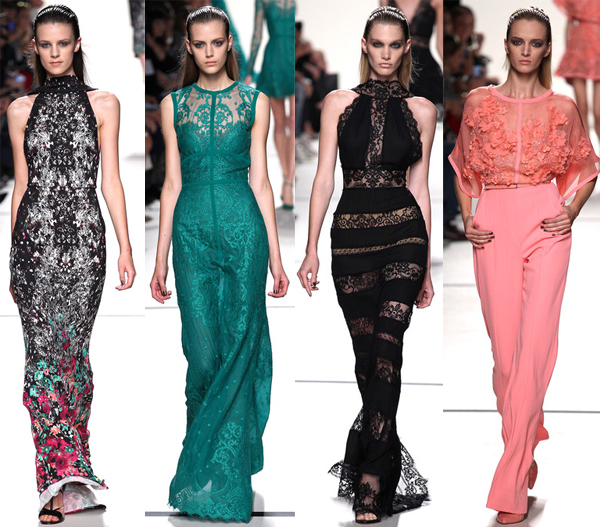 Another day at Paris Fashion Week, and the likes of Elie Saab, Stella McCartney, Saint Laurent, Giambattista Valli and Emanuel Ungaro all presented their spring/summer 2014 collections.
As we are huge fans of highly glamorous red carpet worthy dresses, Elie Saab is always one of our most highly anticipated shows on the Fashion Month calendar… and luckily, the Lebanese designer didn't stray from his usual ultra glam aesthetic for his spring/summer 2014 collection.
His models floated down the runway in his effortlessly beautiful and intricate dresses which were comprised mainly of delicate lace and sexy Chantilly lace, and also strutted their stuff in panelled jumpsuits, fierce minis, floral pieces and even a seventies-inspired halter neck dress.
We know that Stella McCartney likes to dabble in sportswear (being very active herself and also collaborating with Adidas) and that was definitely translated in her spring/summer 2014 collection. Sporty pieces with a masculine meets feminine theme were running strong throughout the very wearable and very versatile collection.  Favourites include the cap sleeve crocodile print dresses, organza dresses, layered zip detail dresses, and some stunning trouser suit combos. Handbags were held under the arm a' la Victoria Beckham!
Over at Saint Laurent, Kanye West's best pal (not!) Hedi Slimane presented what can only be described as a versatile and courageous collection. It lacked a strong, possessing theme which his previous outings had, which means that he is less about defining the Saint Laurent brand and putting his stamp on it and more about having fun with it and experimenting. Both Hedi Slimane and the Saint Laurent Paris label are growing up and growing into their new roles; this is Saint Laurent as you've never seen it!
Stella McCartney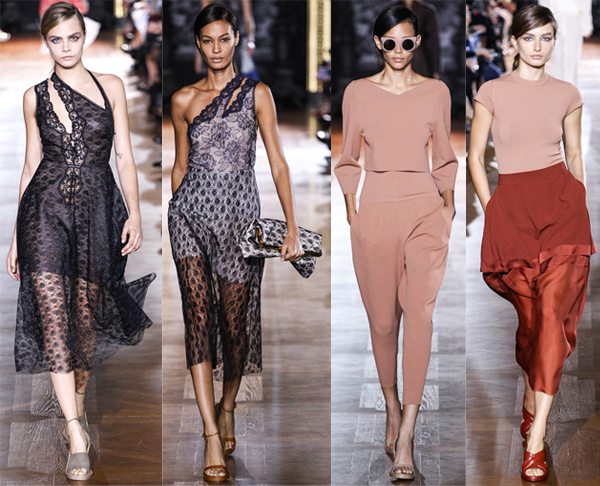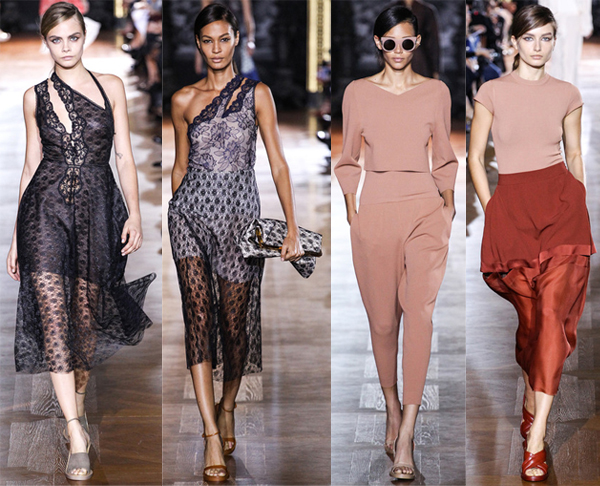 Saint Laurent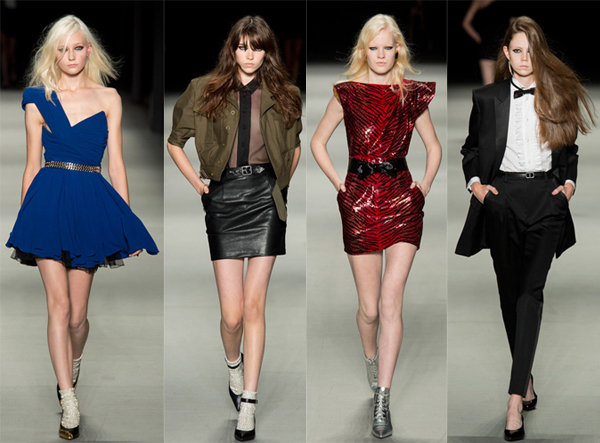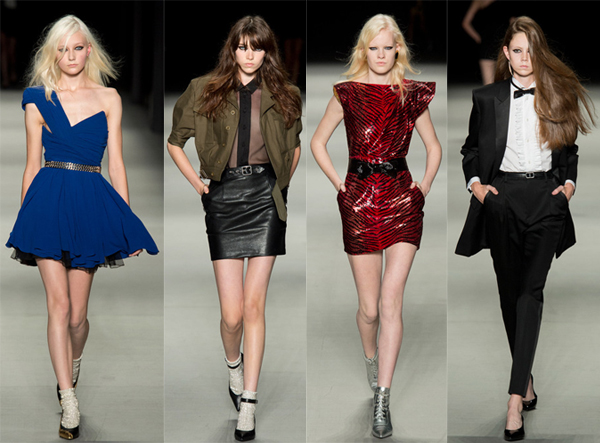 Giambattista Valli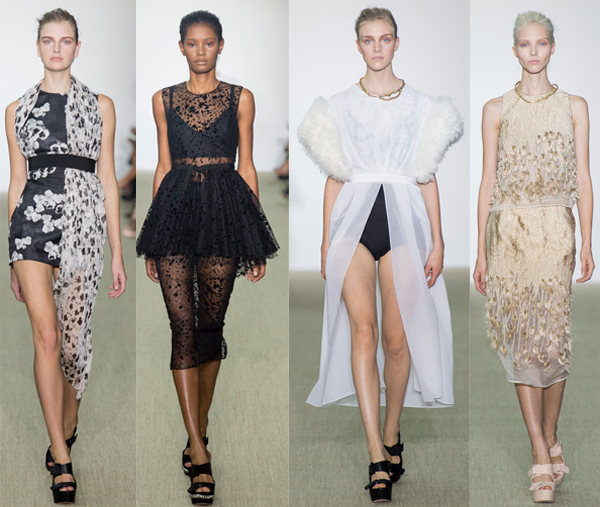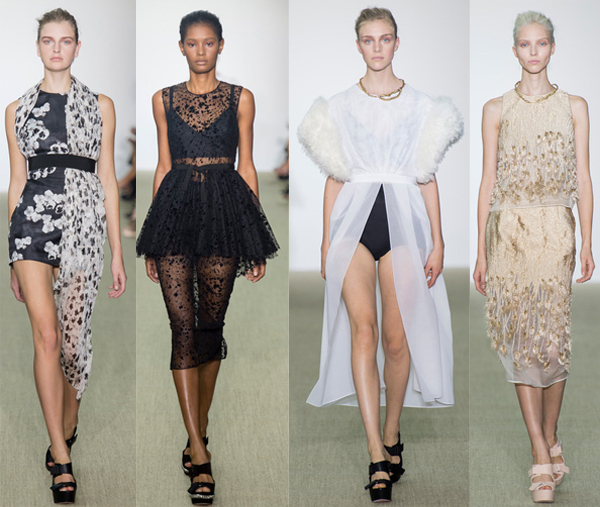 Emanuel Ungaro