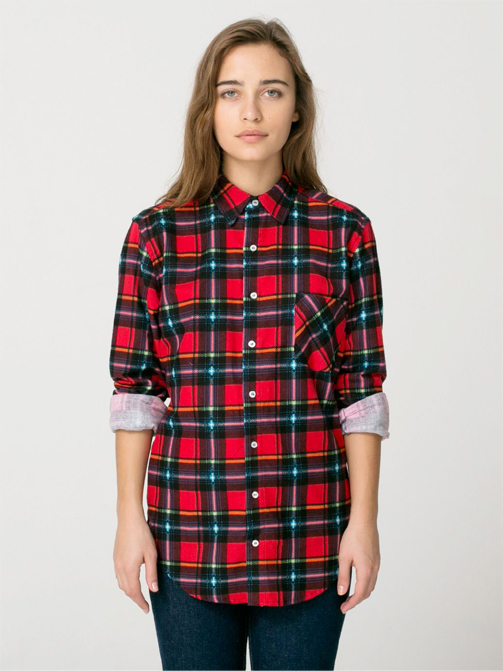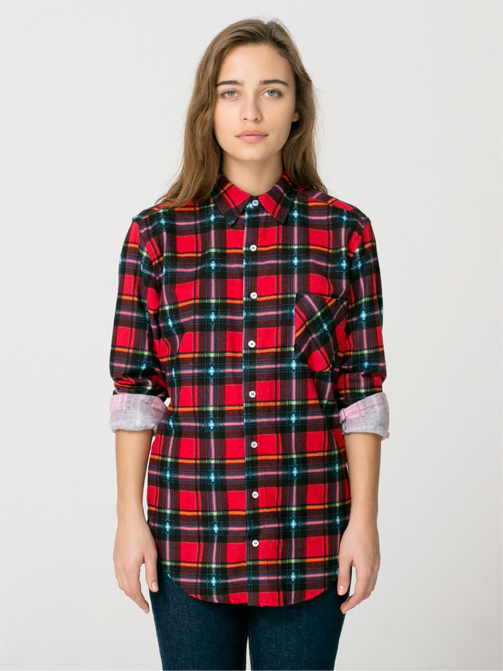 Want something that will look equally as good on you as it would on your boyfriend?
We're not talking an oversized jumper or baggy boyfriend jeans, we are talking about this fun American Apparel unisex plaid shirt.
It's all you need when you want to have a dress-down day – or if you need to get ready in a hurry – as it can be worn with a simple pair of black leggings and simple but oh so stylish black loafers. The leggings will give you a feminine shape while the baggy American Apparel shirt will give you that effortless, oversized "I just threw this on" feel. And the colour combo is timeless!
If you're not keen on the colour combo though, don't worry – there are more than 10 to choose from!
Checkered shirts are awesome, but if you don't believe us, perhaps the knowledge that red and black checkered shirts have been worn by the likes of Harry Styles, Pippa Middleton, Taylor Swift, and even the gorgeous Mr David Beckham will convince you instead. Get it now before Middleton mania takes over and it sells out!
Sizing tip: ladies, if you won't be sharing this with your fella, order one size smaller than you usually would as it comes up big!