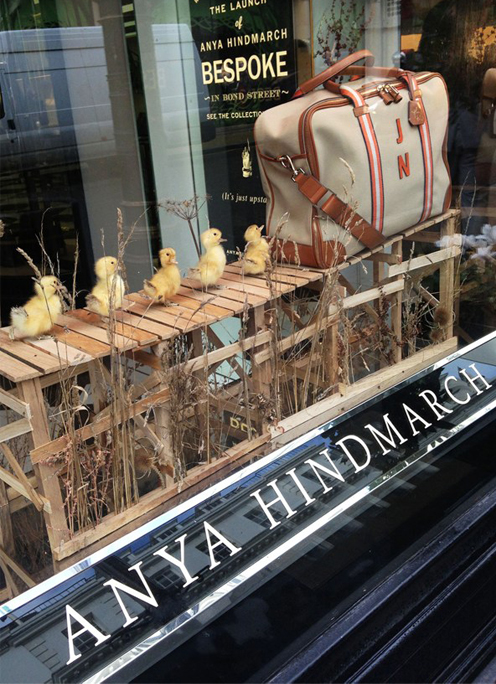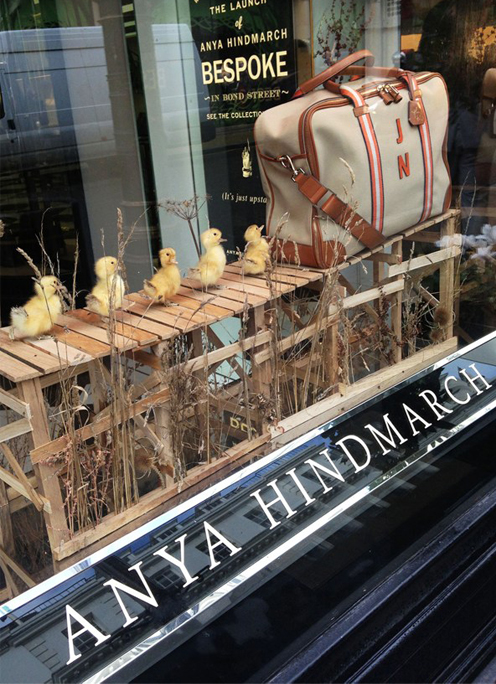 Uh oh – there's nothing quite like a fashion controversy to wake up to on a Wednesday morning.
Once again, animal rights organisation PETA has found itself at the centre of another debate, this time targeting Anya Hindmarch for her Bond Street window display.
The designer has used five taxidermy ducklings in her window display for her store on Bond Street – and PETA isn't happy about it!
"There is no such thing as an ugly duckling, but there are ugly handbags," said a spokesperson for PETA. "We're sure that this ghastly window display will deter more customers than it draws in and put the company on the 'shun' list for caring customers. They may look cute but there are only cute when they are alive."
A spokesperson for Anya Hindmarch reportedly said the ducklings were bought from an antique show, although no further statement was made.
Whose side are you on?