Last Updated on 31st January 2014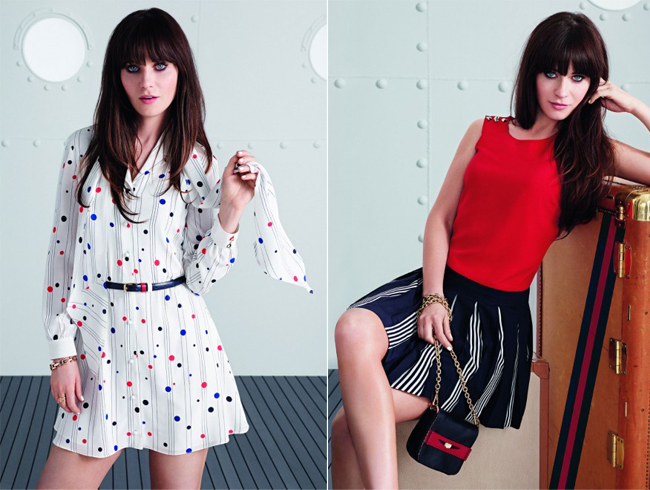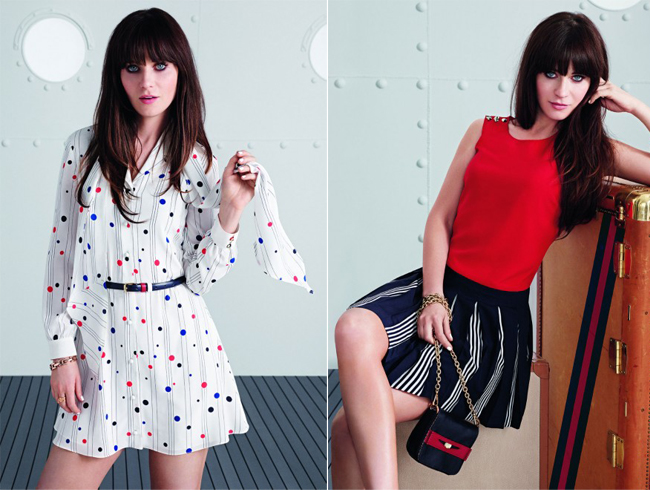 Earlier this week we brought you the very exciting news that New Girl actress and all-round cutie pie Zooey Deschanel would be teaming up with Tommy Hilfiger for an epic 16-piece dress collection… and now it's time to treat you to the very first look of some of the key pieces in the gorgeous new range. And who better to model them than Zooey herself, eh?
The dress collection is pretty much everything we expected it to be – and more – and everything we love about Tommy Hilfiger and Zooey Deschanel in an aesthetically pleasing package. Who knew they had so much in common?
"Tommy and I share many of the same inspirations," Zooey said. "Old-school music, classic films and old Hollywood icons – and his guidance during the design process helped to put a really unique twist on each piece."
Prices of the new collection range from $98 to $199, and it lands in stores and online on April 21st. Put it in the diary because we doubt the pieces will stick around for long!