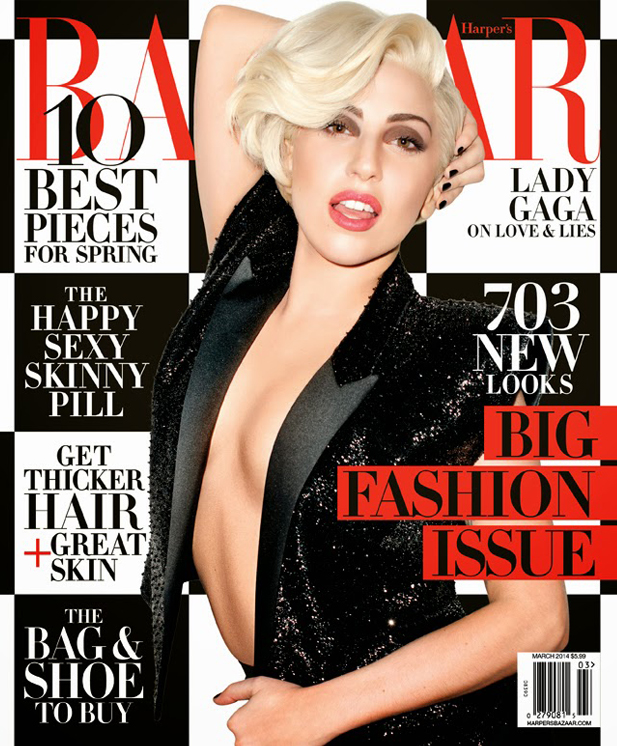 Well what d'ya know, Harper's Bazaar US's March cover star is none other than Lady Gaga, who is posing fiercely and fabulously in sparkly Saint Laurent for her good pal Terry Richardson's camera lens!
An excellent cover star for the second most important issue of the year, we think. Both cover and editorial images, as well as the gripping interview, are not to be missed!
Lady Gaga opens up to the mag about everything from her home, performing in space, wanting to be Oprah, and of course, fashion!
"The fashion I've acquired over the years is so sacred to me," she said.
"I keep everything in an enormous archive in Hollywood. The clothes are on mannequins, also on hangers and in boxes with a photo of each piece, and there's a Web site where I can go to look through everything. It's too big—I could never sort through it myself!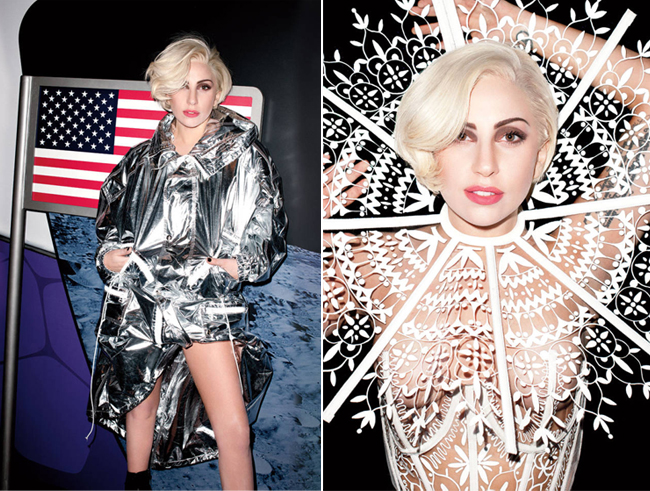 "My fashion is my most prized possession for two reasons: 1) because it is a visualization of all the hard work I've put in to get where I am today; 2) because it is a legend to the encyclopedia of my life. It is exactly what I've aimed to seep into the artistic consciousness of people all over the world—that life is an art form."
Well said, Gaga. The interview does get stranger though – unicorns are involved – so it's definitely one you're going to have to read all the way through. It wouldn't be a Lady Gaga interview if it was all a bit beige though, would it?