Last Updated on 12th February 2014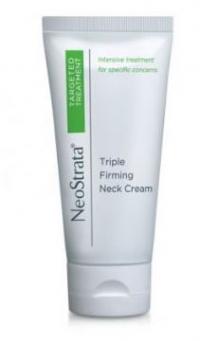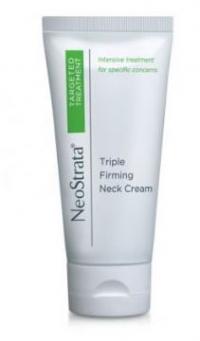 The arrival of the New Year is a better time than any to embark on a new beauty regime.
You might think that firming creams are the preserve of older women, although beauty therapists suggest that it's much better to start using these products in your late-twenties to prevent the onset of ageing.
Speaking to the Daily Mail, Elaine Mills, Marketing Manager for the Sensai brand, said: "more and more women [are] looking to use a firming product as a preventative measure against the signs of ageing and not wait until the symptoms had set in."
If you're unsure about the benefits of using these products, or which one you should opt for, take a look at this simple guide.
How do they work?
Firming creams are designed to target areas which are susceptible to sagging and loose skin, like the neck and areas around the eyes.
While cheaper products will usually just moisturise your skin, more exclusive brands use ingredients which boost the body's production of collagen and increase elasticity – reducing the appearance of the wrinkles and loose skin.
Which one should I buy?
The product you opt for will all depend on which areas of your body you want to see the most changes. For example, NeoStrata's Triple Firming Cream from Pharmacy At Hand is designed specifically for the neck, to tighten skin and exfoliate dead skin cells.
It stands to reason that your body, which doesn't suffer from as much exposure to the sun as your face and hands, is less susceptible to wrinkling and sagging. Using a cheap and cheerful moisturiser is enough to keep things soft and toned, and of course, wearing a high-factor sun cream when you do sunbathe is a must.
What products should I use it with?
A firming cream is best applied first thing in the morning, or late at night, on freshly washed skin. Ensure that you have removed all of your makeup beforehand, using a gentle cleanser.
Pharmacy at Hand stock a full range of NeoStrata products- designed to be used in conjunction with their firming cream – including face cleansers that are perfect for exfoliating your skin before you apply the product. Doing so ensures that the firming cream is fully absorbed by the skin and will achieve the best results possible.
If you are concerned about the sagging skin on your body, dry skin brushing could help to improve the appearance of wrinkles and cellulite. Using a specially designed brush, like this one from The Body Shop, gently brush small areas of the skin, stopping whenever it feels uncomfortable. This brushing will exfoliate dead skin and boost circulation, helping skin to feel softer and smoother.
Using a firming cream doesn't mean that you have to resign yourself to the fact that you're getting old. In fact, using one of these products could effectively halt the ageing process, leaving you glowing and gorgeous in the process.