Last Updated on 14th January 2015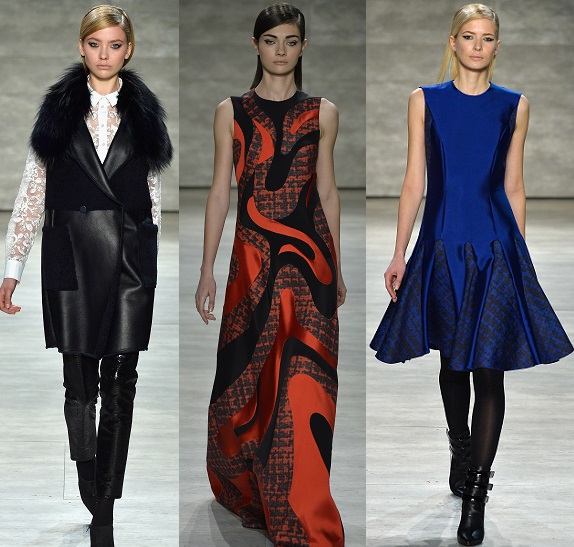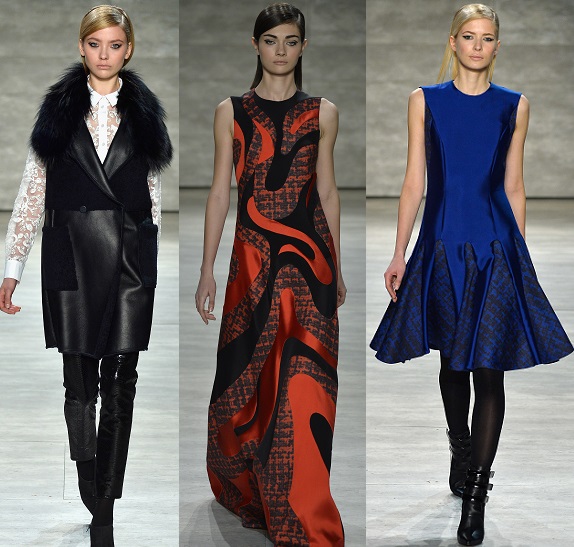 WHO: Dubbed the "Korean McQueen," Lie Sang Bong is one of the most highly regarded fashion houses to hail from Korea. With a twelve-year Parisian tenancy under his belt – having been a firm  fixture on the fashion week schedule there – Mr. Lie decided to mix his flair for beautiful clothes with commercial sense for autumn/winter 2014, with a debut show in New York.
WHY: The Seoulite, revered for his dedication to couture-like techniques and breathtaking gowns has taken a plunge on the more wearable side of fall, sending out practically dressed girls on the runway. Playing on the theme of extreme contrasts for next season, Mr. Lie sought inspiration from powerful images of nature's fury, such as volcanic eruptions, lava spilling into the sea and Yellowstone National Park's Grand Prismatic Spring.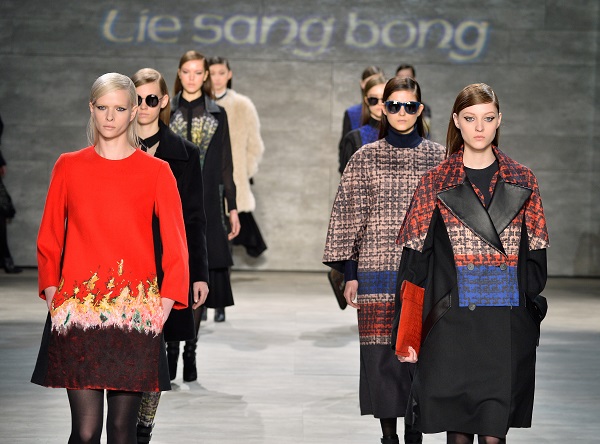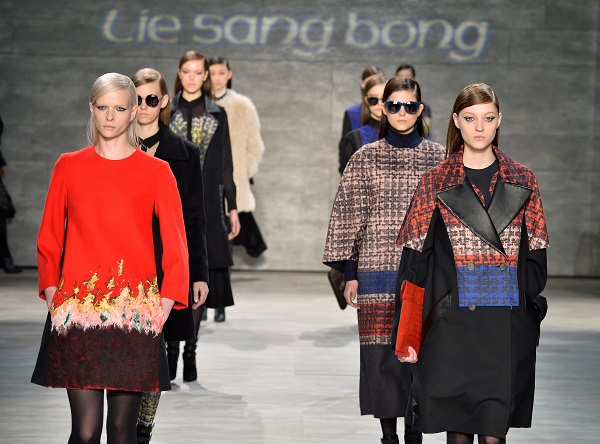 With a winter-proof mindset, Mr. Lie lined the runway in an array of striking molten rock reds and oceanic blues, taking everything from the cosiest of cover ups to exquisite layering of fur, lace and leather in his stride. Standout pieces included a modified houndstooth coat with oversize lapels; a blue lamsbwool coat realised in a deliciously textured 'tech fabric' quickly acquired must-have status, and even the designer's signature gowns made a surprise appearance.
On his decision to show in New York for the first time, Mr. Lie said:
"My goal is always to design in a way that pays respect to tradition while providing something that is relevant for the present, marrying art and commerce, craftsmanship and innovation. The confident, intelligent women of New York have an innate understanding and appreciation for this balance."
OUR FAVOURITE AUTUMN/WINTER 2014 LOOK: We couldn't really betray our weak spot for gorgeous dresses with a hit of practicality, so topping our favourite look list is the striking kick-flare dress in cobalt blue (above, far right).
Watch the Lie Sang Bong autumn/winter 2014 show here.