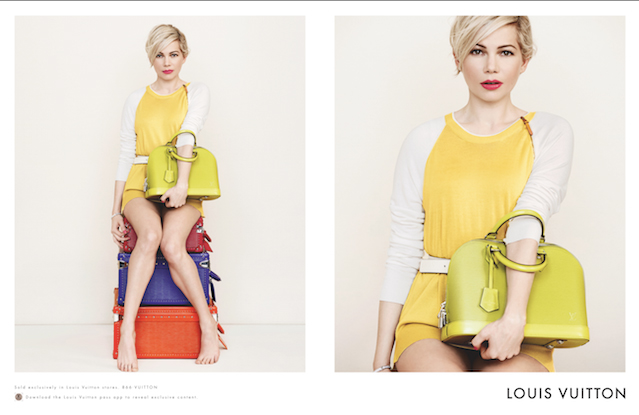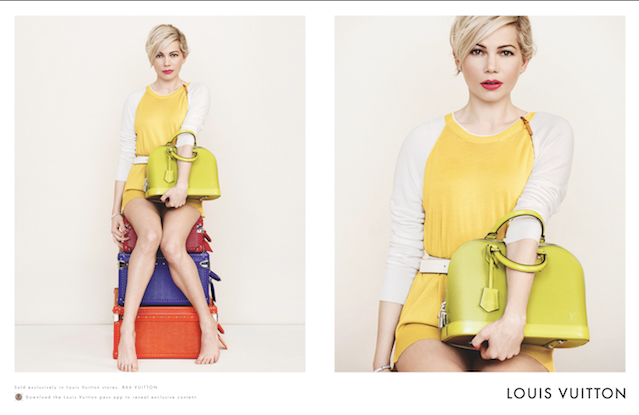 Looks like Louis Vuitton knows when it's onto a good thing, as Michelle Williams is back for another ad campaign!
The gorgeous 33-year-old actress – and her enviably long stems and super-chic blonde pixie cut – are back for the Louis Vuitton spring/summer 2014 advertising campaign, and the message is pretty clear: go bright, or go home!
(Actually you don't have to go home if you aren't feeling the brights, as Michelle has demonstrated that an understated  shade paired with simple jeans and a tee is a pretty killer combo too!)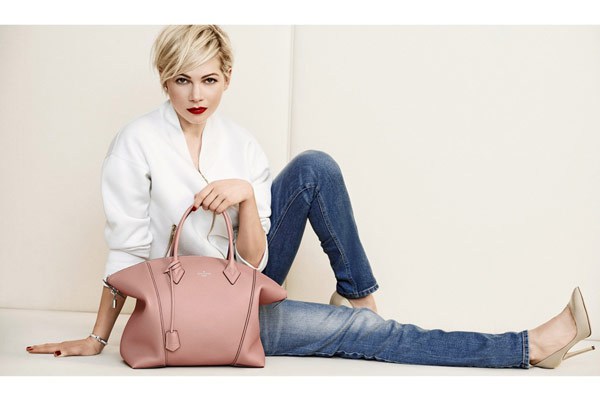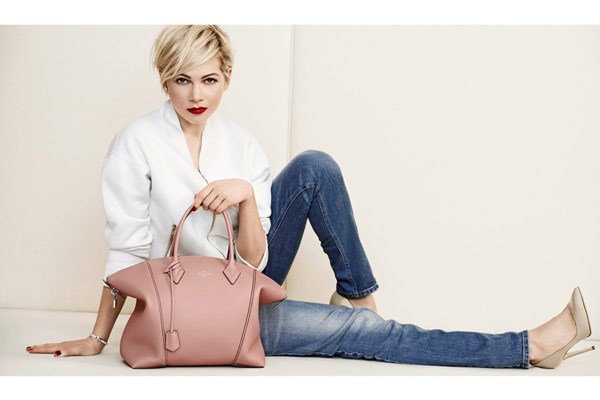 Michelle was photographed by Peter Lindbergh and styled by former Vogue Paris editor-in-chief Carine Roitfeld, and is showcasing some of the new additions to the Louis Vuitton handbag family, as well as the true classics, including the Lockit, the Capucines and the Alma.
Although the bags are the clear stars of the campaign images, we have to give the props some appreciation too – we love how Michelle has shunned the ordinary chair and decided to rest on a bicycle and inside an LV trunk instead.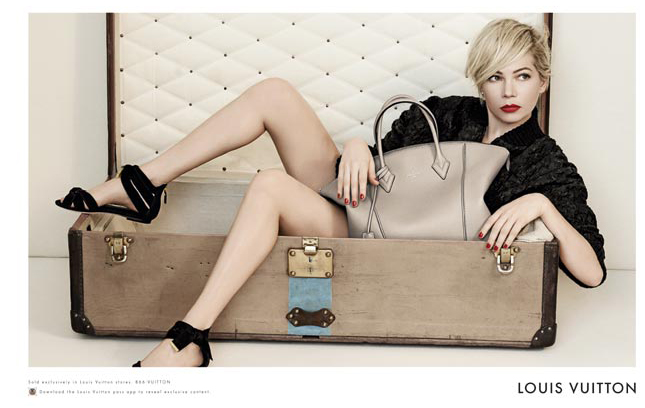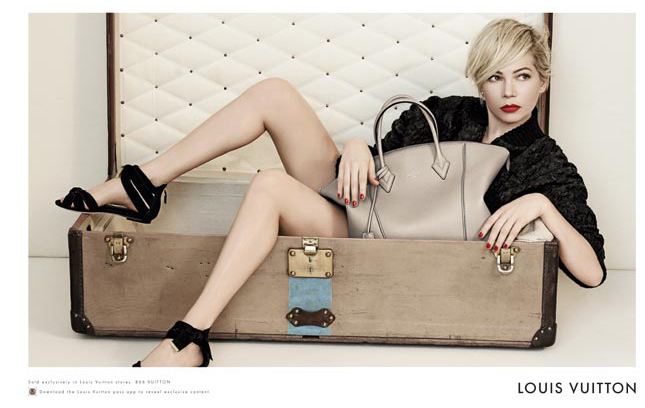 That's our girl! Click here to check out Michelle's ad campaign for the Louis Vuitton autumn/winter 2013 collection, too.