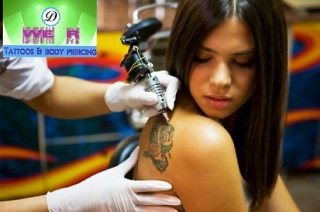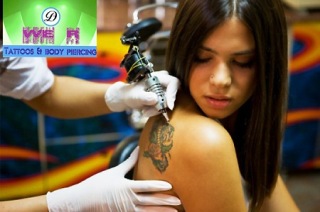 Although things aren't as bad as they used to be in recent years, the economy isn't as booming as it once was all those years ago, leaving lots of newly qualified and freshly educated young people out of work.
So, you might think that if and when the opportunity arises, aforementioned young people wouldn't do anything to jeopardise nailing that all-important interview and finally getting their foot in the door of their dream career – or at the very least, one that pays the bills.
You've got your fresh interview outfit on, shined your shoes and tied back your hair into a neat little chignon even the Duchess of Cambridge would be proud of… and you've taken your piercings out and covered your tattoos. But is that last part right? Should that really be allowed?
According to the American Academy of Dermatology, 24 percent of 18-50 years old have at least one tattoo – with 14 percent apparently having a piercing somewhere other than the traditional spot on the ear lobe. Does this mean that all of these people shouldn't be allowed to work simply because they made an image choice?
In the past, the answer would have been no (sad, but true) but we're quite pleased that the rules are changing and employers are becoming more lenient. After all, we live in a society where diversity, individuality and freedom of speech are encouraged, right?
So,  if you want a high flying career in finance and banking, for example, you shouldn't have to worry about being discriminated against just for having that extra ear piercing or having that cute Chinese symbol tattooed on your wrist.
"We have no formal policy about tattoos because we value our differences and recognise that diversity and inclusion are good for our business and make our company stronger," said Ferris Morrison, a spokesperson for the Bank of America.
We're glad that employers aren't discriminating against people with tattoos and piercings as much as they used to. Sure there are always going to be exceptions – we can't imagine a surgeon performing a life-changing operation would be allowed to have a face-full of piercings, for hygiene and health and safety reasons alone – but we're glad that other professions are slowly coming around.
Where do you stand? Do you take your visible piercings out when you have an all-important meeting or interview? Would you hire someone covered in tattoos and piercings? Answers below!