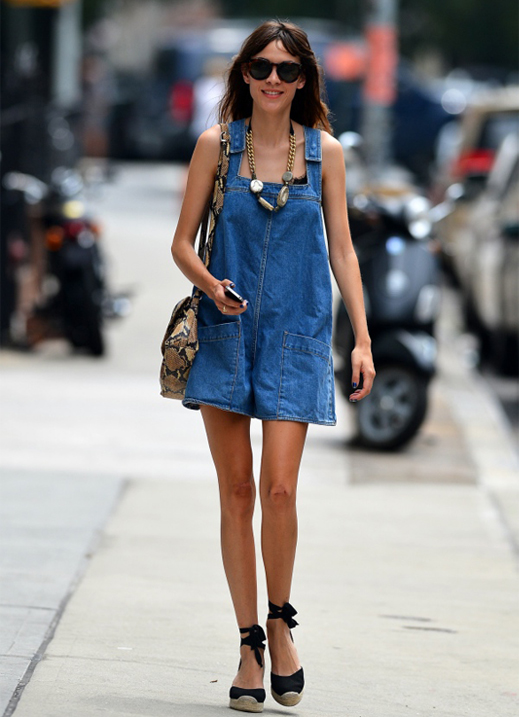 It's been a few weeks since we posted that Alexa Chung beauty tutorial YouTube video, which means you've probably perfected her signature eye flick by now. Well, now we are giving you the chance to dress your lower body like her too, as it's just been announced that she will be launching her very own denim collection. Squeal!
Alexa Chung, who seldom fails to look incredible in a pair of jeans or anything made from the denim material for that matter, will be teaming up with AG Jeans for a limited edition 20-piece collection of jeans, dungarees and denim dresses.
"The collection is inherently the missing pieces of my dream denim wardrobe, which, as ever, is predominantly inspired by a late Sixties, early Seventies aesthetic," she said.
That's right, we can expect pieces inspired by those very fashionable decades, in colours such as the classic Wrangler and Lee shades of blue, as well as "palest pink, cream, rusty red and]washed army green." Certainly sounds like she knows what she wants! She even visited the 400,000 square foot factory for maximum research and inspiration…
"I found the trip incredibly inspiring and an opportunity to learn about denim and make things I had been dreaming about finding," she added.
We genuinely can't wait for this collection to become available. Stay tuned for more info – especially some pictures, hopefully! – as and when we get it! This has definitely been a long time coming. Are you excited for Alexa's first collection?
[WWD] [Image]