Last Updated on 18th June 2016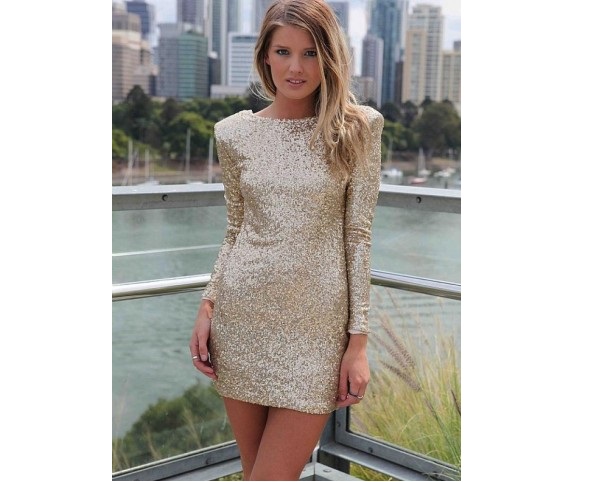 Unleash your inner fashionista and prepare for the autumn and winter months! With the cold weather coming, it doesn't mean that you have to cover up with those baggy coats. Take this chance to bring out your best coats and winter wear in order to come up with an outfit that will not only protect you from the cold weather, but also make you the center of attention. Flaunt your style and show your personality with these 4 perfect autumn and winter trends for 2014.
Glitter And Glamour
Don't let the cold stop you from looking and feeling glamorous. This year, it's all about glitter, glamour, and shine. Bring out all those sequin dresses and glittery cocktail dresses for a night out with your girl friends or a special date with your man. It's all about the sequins and glitters, coats, dresses, and tops with jewel embellishments are also in this season. Go for bolder colors to make yourself stand out from the crowd. With shining and glimmering dresses, you won't need as many accessories.
Back To The 60's
The 60's mod fashion is back again! A-line skirts, polo necks, geometrical shapes are all in. If you want to bring two fashion eras together, mix the 60's with the 90's and you get an urban retro style that is the fashion this season. Aside from the 60's dresses, 60's accessories are also making a huge comeback. Bring out those boxy handbags and flat shoes to give your wardrobe a classic yet trendy style.
It's All About Blue
Blue is the color this season as evidenced in the runway. Opt for deep blue coats, scarves, trousers, and dresses to get a stylish look. The color also goes well with whites, blacks, and greys for a classic and clean look. Blue is not only for your clothes, you can also choose the color for your bags, accessories, hats, and shoes. Experiment with all the blue items in your closet and you are sure to come up with an outfit that will turn heads and make you stand among the crowd.
Make A Statement With Your Coat
If there's one thing that you can splurge on this season, choose a statement coat that will not only keep you warm, but also make you look very fashion forward. When choosing a coat to wear, bigger is better this season. Wear full length coats, patchwork coats, and for a glamorous look, choose faux-fur coats. These types of coats will go with just about anything you have in your wardrobe.
These are the four autumn and winter trends that you can follow this autumn and winter season. When choosing the clothes and accessories that you are going to wear, being trendy is not the only thing that's important. You also have to make sure that you are comfortable in what you are wearing. Show off your personality and signature style while following these trends and you are sure to look like you came straight out of the runway!