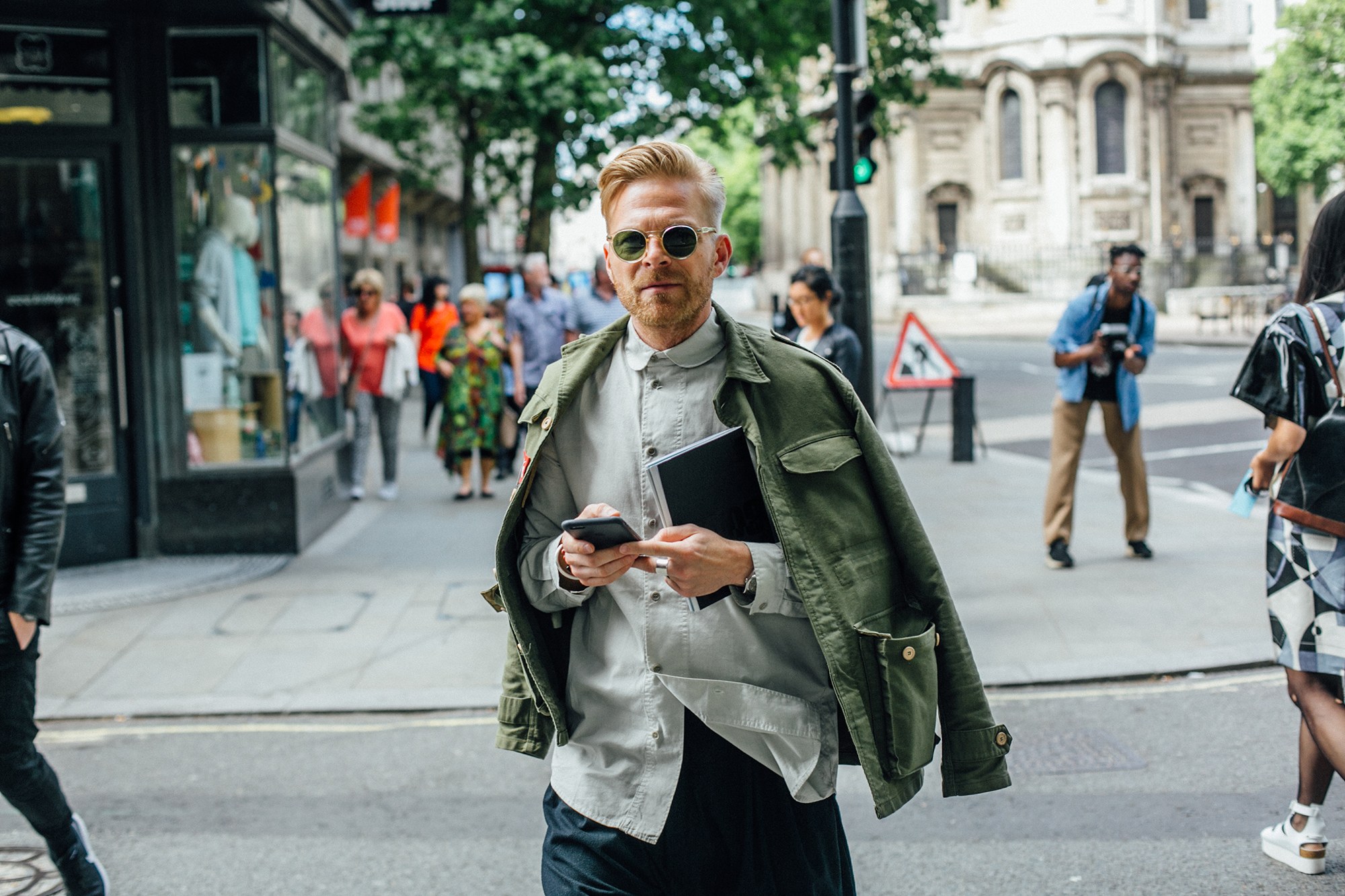 September is upon us and the temperature has dropped considerably, which officially means that autumn is here. With autumn comes an inevitable style transition and new trends to follow. We've teamed up with Trendhim to talk you through some key autumn trends and how you can incorporate them into your wardrobe.
Orange
Bright orange is the colour of the moment right now. Whether you choose to channel it through a double tracksuit and give a nod to the sportswear trend, or simply wear an orange beanie hat or scarf, this is one trend to not miss out on.
Sportswear
Sportswear is the trend that just won't seem to die, and for good reason! Super comfortable and easy to style means that streetwear styles like luxe tracksuits and hoodies are still dominating men's fashion, for inspiration look to Tommy Hilfiger and Supreme.
Varsity styles are also coming back into style this season so head to your local vintage shop to get your hands on some college apparel t-shirts. Whilst we're on the topic of vintage, 90's sportswear like zip-up Adidas waterproofs are also great pieces to get your hands on.  
Earth tones
Looking back at the catwalks of London, New York, Paris and Milan from earlier this year, it was clear to see the dominance of earthly tones such as khaki, browns, camels and mustard yellows. Pantone, the authority in colour, also named their colour of the year as a shade named 'Greenery', showing just how popular and influential these colours have proved to be in 2017.  
This is such an easy trend to follow as the colours are so easy to wear and versatile. Some great pieces to wear include camel and Burberry-esque trench coats, deep brown leather bracelets and hunter green sweatshirts.
Military
In a slight continuation from the earth tone trend, military is reigning strong this Autumn. Think big pockets, badges and of course, camouflage.
A really easy way to incorporate this trend into your wardrobe is through bags. The bags seen on the Fall catwalks earlier this year had a focus on utility, with large holdalls and backpacks with exaggerated pockets being prominent across the board.
The military trend is also present when considering the shearling and fur collar 'aviator' style jackets that are making a comeback this season. Get your hands on a waxed brown leather version for the most authentic look.
Quilted
Quilted jackets, jumpers and even tailor made suits were all seen on the AW17 catwalks. Quilted pieces are super easy to wear due to their comfort and their versatility. Their understated style also means that if you are a little nervous about following bold trends, this is the perfect style for you.
Puffer jackets are another key piece this season which is great for when the weather gets colder. For the ultimate stylish puffer jacket, look no further than the classic North Face options.