Last Updated on 2nd October 2014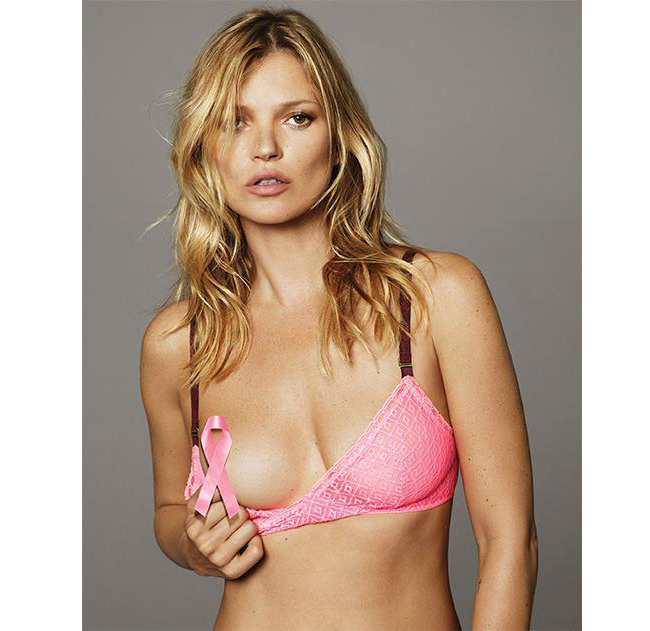 Kate Moss has once again taken her top off – but this time round it's for a good cause as she is helping her good pal Stella McCartney promote the range she designer for Breast Cancer Awareness and the Linda McCartney Centre.
Stella McCartney has designed the 'Gemma Relaxing' underwear set in neon pink – a colour so bright that she hopes it will urge women to keep on top of their health…
"I wanted to remind women that when they wear this set, the first thing they put on in the morning, to keep on top of their health and visit their doctor regularly," the designer said. "I wanted it to be the initial starting point of awareness of this terrible illness."
Excellent point, Stella! And we think Ms Moss is the perfect model to help her make her point…
"Kate is a strong feminine woman with a daughter and a husband; a strong family unit," she added. "For her it was important to bring awareness to this campaign to keep families together. Women are an integral part of the family unit, they keep and hold families together and are a source of strength."
We couldn't agree more! Prices range from £27 for the bikini brief to £50 for the balconette bra, with a percentage of the profits going to the Linda McCartney Centre in Liverpool to help fund a new mammography suite.
Three cheers for Fashion Conscious Blogging!
[Telegraph]