Last Updated on 13th October 2014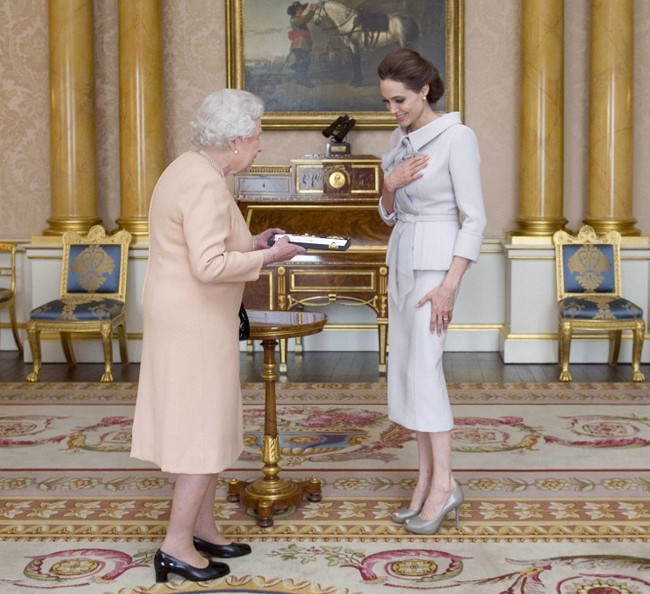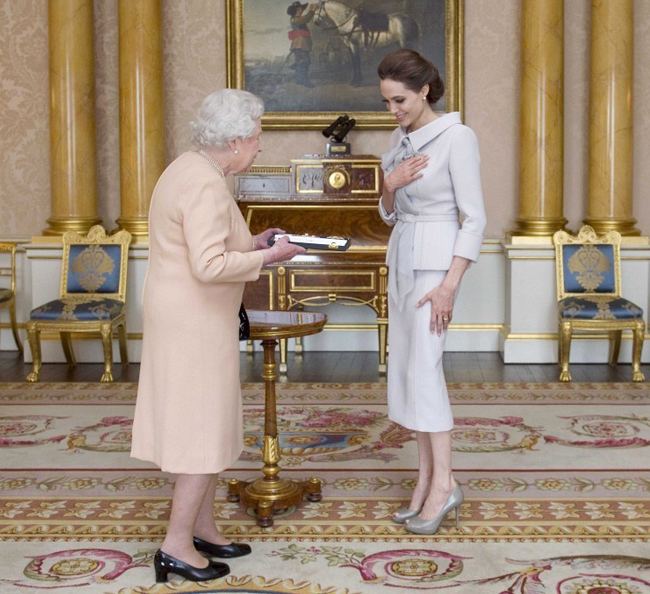 It's now Dame Angelina, to you.
Her Majesty the Queen presented Angelina Jolie with an Honorary Damehood on Friday, in recognition of all her work against sexual violence. The event took place at Buckingham Palace with Brad Pitt and their six children proudly in attendance (although they weren't in any of the official photographs).
"To receive an honour related to foreign policy means a great deal to me, as it is what I wish to dedicate my working life to," Angelina said. "Working on PVSI and with survivors of rape is an honour in itself. I know that succeeding in our goals will take a lifetime, and I am dedicated to it for all of mine."
Such powerful words from a woman so truly deserving of the honour. And of course we have to mention how chic and elegant Angelina looked for her royal visit…
Angelina wore an elegant grey skirt suit from the Ralph & Russo spring/summer 2014 collection (one of Angelina's go-to designers of the past few years – and one which has been favoured by Kate Middleton herself!) and looked absolutely beautiful from head to toe. We love how she once again championed the British Couture designers – and Buckingham Palace couldn't have been a better place to showcase their work!
Congratulations Dame Angelina Jolie for your well-deserved honour. Keep doing what you're doing!