The bikini has been around for centuries, evolving quickly to become what we know today. We have gone from the most conservative no show styles to the ones that have left nothing to the imagination. We should appreciate the swimsuit styles over the years and let me tell you I fully support all the changes that were made.
Early 1900´s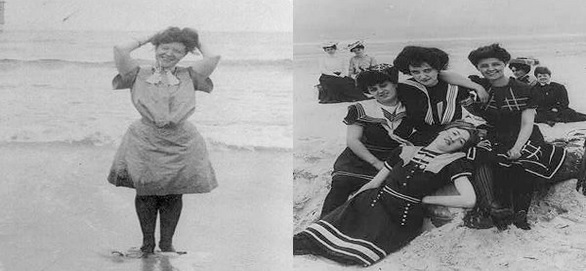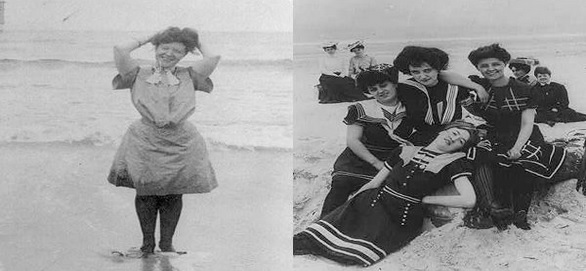 FULL COVERAGE: when the railroad was introduced people began to visit ocean side places. Women´s fashion was these long dresses that were very uncomfortable to enjoy and play at the beach. They were called "bathing gowns" with weights sewed to them, so they will not rise in the water thinking this way they could retain their modesty, but quickly we engaged in a new era…
1930´s
LIBERTY: Fashion made history in this year by exposing a little bit of skin and liberating women from long skirts and sleeves. Freedom! Let's remember that synchronized swimming was very popular so these new designs allow them to flatter more their bodies and techniques. The V back was invented and some started wearing the first bikinis.
1960´s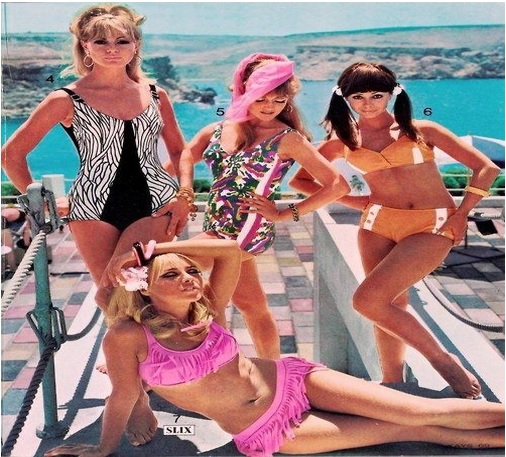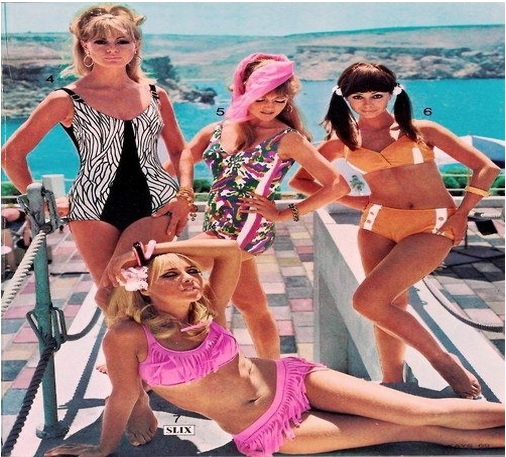 CHANGE: Fashion started changing rather quickly with the introduction of bikinis and low cut bathing suit bottoms. Designers started focusing on taste for the younger market. They were very influenced by the music scene so metallic and printed materials were the revolution. With the impact of the upcoming culture beachwear became less conservative to keep up with the future trends that were impacting society at this point.
1990´s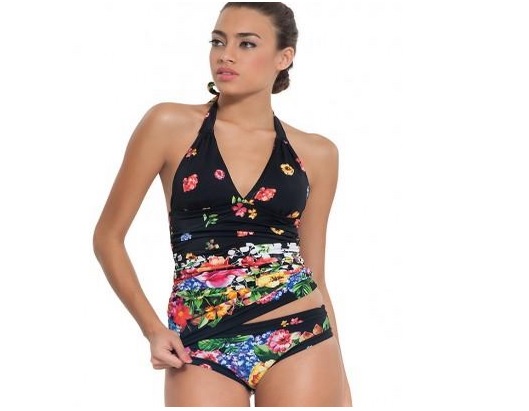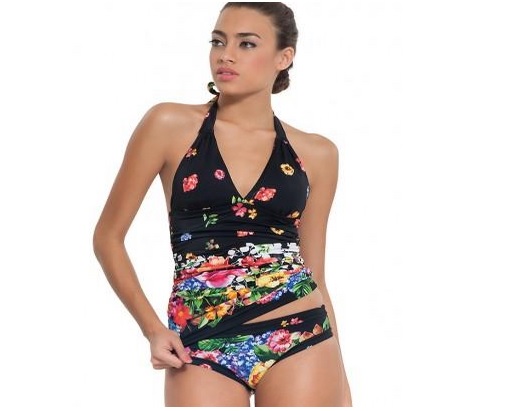 REVOLUTION: The decade of the "thong" bikini started resulting from the sex revolution in the 70´s. Bikini tops were just like bras at this point. Having a tan was the most popular thing in this decade, so the less the better at the beach. Tankinis were introduced by designers to combine a tank top and a bikini bottom. At the end of the nineties we go back to the classic one-piece bathing suits and sexy bikinis still prevailed along the beaches.
2015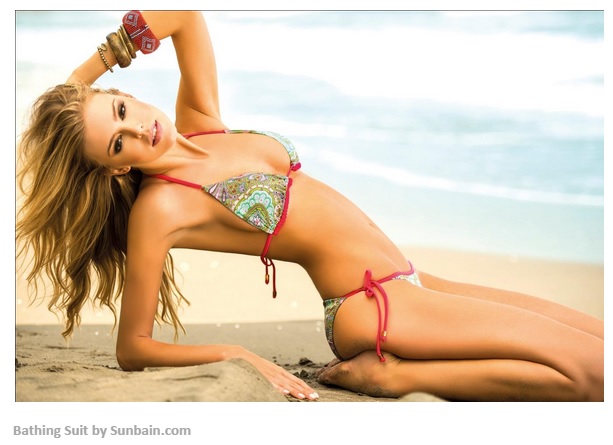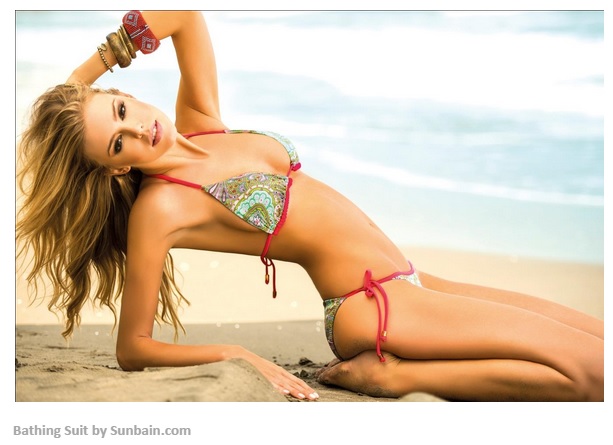 LAUNCH: Ultimate exposure….If we work so hard to look sexy and healthy why not show everything we have. We can wear anything from bikinis, monokinis or boy shorts that give us a little more coverage, but still looking chic and sexy. Let's claim the beach and pool and flatter our every curve and stay in place while we swim, surf or play. Rock your swimsuit with confidence!! There are many choices that we have on swimwear, but we deserve the best….At Sunbain.com you can find the ultimate high fashion designer's swimsuits that will make you look HOT. We do not need to be super models on the red carpet, but we can look like one. Try it this summer!
There is nothing like buying a swimsuit for the summer. In 2015 there are plenty of exciting and elegant options for you. Let´s get out of that comfort zone from the early 1900´s and step into an exciting era trying all the new and fun suits that high fashion designers create to make you float your boat. Don´t think we have seen it all… there will be more to come.