Last Updated on 15th June 2016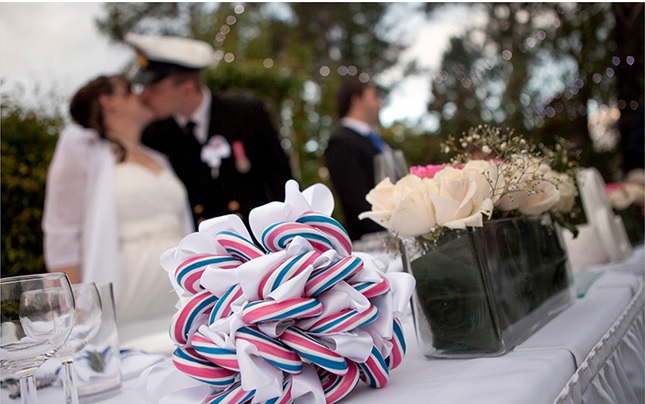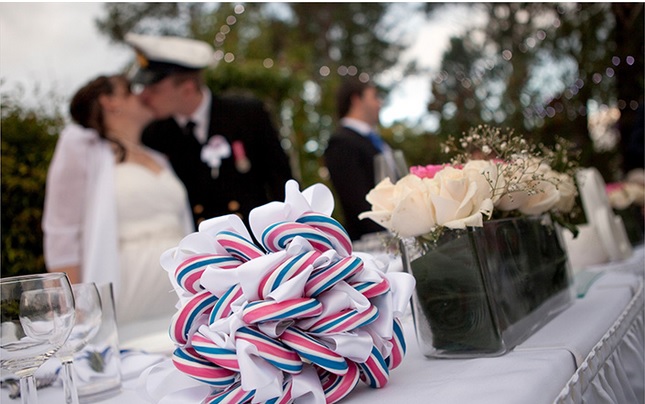 With so much to organise for the big day it can be tempting to take the easy route and buy your wedding favours. While there's nothing wrong with a few shortcuts here and there, making your own thank you gifts will not only impress your guests but will add a personal touch too – so why not give it a go? Sites like Bride Online offer plenty of inspiration or you could check out these fabulous homemade ideas.
Sweet jars
If you want to do something simple but sweet, get hold of some stylish looking jars (the quirkier, the better) and fill them with your favourite candy. Marshmallows and jelly beans work well or you could even personalise your sweet treats with designer wedding goodies. These can be ordered online and include everything from love hearts to sentimental messages.
Once that's done, secure the lid and finish with a piece of ribbon that matches your wedding colour scheme and complete with a customised sticky label featuring the name of your guests and a heart-felt thank you note. These cute sweet jars can also double up as place setting helping you to kill two birds with one stone.
Mini jewellery bouquets
Bridesmaids are not just there to look pretty. They're an essential part of any wedding offering everything from style tips to emotional support, so if you want to show your appreciation, how about surprising them with a beautiful jewellery bouquet? To do this, simply choose a selection of beautiful brooches (five or six should do depending on their size). Next, take your first brooch and thread a length of non-tarnish wire through the outer edge doubling it back on itself. Twist tightly and repeat on the other side. Twist both lengths of wire together to form a stalk.
Do the exact same thing for all pieces of jewellery before twisting all stalks together to form your bouquet. Secure the end of the bouquet with masking tape, cover in a beautiful fabric and decorate with ribbon. To finish, tie a name tag around the stem and part wrap in some beautifully coloured crate paper.
Delicious cinnamon rolls
If wedding preparation is right up your street and you've a little time to spare, how about knocking up some delicious cinnamon rolls that will certainly get your guests talking? Not only are they incredibly tasty but they look divine too and will add something special to any formal occasion. Of course, presenting them in an elegant and sophisticated way is essential, so get hold of some beautifully decorated tins big enough for one cinnamon roll (think floral or vintage) and pop your sweet treats inside. Close the tin to keep them fresh and pop one on each place setting.
Personalised wedding favours are a great way to wow your guests and make your wedding stand out from the crowd, so unleash your creative side and give some of these a go.