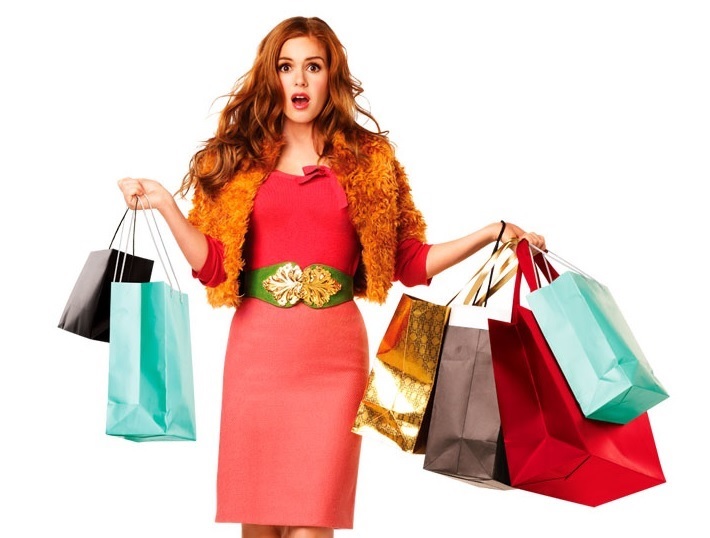 After shamelessly stuffing ourselves with turkey, mince pies, Christmas pudding (you name it) – there's no better form of cardio than hitting the high streets for bargains. We know sale shopping can be a nightmare. Endless queues and hectic crowds can break the best of us, but we think we have it down to an art form – so much, we actually (gasp) enjoy it.
To make sale shopping less "Game of Thrones" and more "Modern Family", we've put together a list of important to-do's to make sure you have a light-hearted, fun and enjoyable time rather than a nail-biting, stressful and heart-attack-inducing experience this sale season.
1. Make a list
The end of year sales are undoubtedly the best time to buy all the items you've been lusting after but couldn't afford. Avoid being tempted by just a good deal, opting instead for items you will wear time and time again. Make a list of must-haves, ideally pieces that transcend seasons such as that perfectly fitting t-shirt in a gorgeous jersey which can be layered under a neutral jumper or perfectly cut blazer. Holiday items are also good choices, such as pricey items like swimsuits. We also recommend budgeting for any impulse buys. You never know, the investment bag you've been eyeing may be discounted and calling your name.
2. Buy as much as you can online
What did we ever do before online shopping? It's hassle-free, you can shop while in the comfort of your home, snuggled underneath the duvet whilst drinking a nice, warm cup of tea. Most importantly it frees you up to spend more time on the high-street searching for other essential buys on your wish-list, or try on items with uncertain fits. Delivery is usually free around this time of year, so no need to worry about extra charges eating away at your budget.
3. Eat a hearty breakfast
Remember the aim of the game is to move quickly and nab those bargains before other savvy shoppers beat you to it. You don't want to find yourself having to stop mid-day because your stomach won't stop growling and you literally can't face another store or sales person for that matter. Remember a moment wasted could mean a bargain lost! We recommend a full English breakfast to get you raring to go and keep you energetic throughout the day.
4. Wear comfy shoes
Yes, an obvious one but you'll be surprised how many shoppers ignore this all important rule. Trust us, we're guilty of it. Being impatient bunnies, we just couldn't wait to wear the gorgeous heels we received for Xmas. Never again. Ditch the high-heels, mid-heels, whatever. No heels, full stop. They'll only slow you down. Instead slip into a comfy pair of knee-high boots or sneakers. Your feet will thank you for it.
5. Go contactless
When it comes to paying for your items, go contactless. You'll be surprised how much time you'll save overall. For items of £20 or less, don't bother to enter your pin. Just hold your card near the reader and you're good to go. It's an easier and faster way to pay for your goodies which means you'll have more time to get back to the hunt. If you're not familiar with contactless payments, you can find out more at Barclaycard.com. It's well worth it.
With that, we wish you a successful shop this sale season. We hope you find everything you want and much, much more. You never know you may bump into us while out and about. We'll be in the Selfridges designer shoe department, frantically finding all the size eights our hands can carry. Can you blame us?